NEWS:

Marshall Allen (of Sun Ra Arkestra) and James Harrar's Cinema Soloriens, Barking Legs, Sept 3

Wayne White Puppet Parade, Sherman Reservation/Glass Street, Sept 24

Jack Wright, Evan Lipson, Zach Darrup, Barking Legs, Sept 25

Jeff Zagers, Russian Tsarlag, Justin Clifford Rhody, Superbody, Barking Legs, Oct 8

WAYNE-O-RAMA IS COMING!


Founded in 1986, the Shaking Ray Levi Society is a volunteer-run, 501(c)(3) non-profit arts education organization.

Make a tax-deductible donation to the SRLS using PayPal:



100% of your donation goes directly toward our outreach and project work.

"Friend" us on Facebook and Google+!

"Like" us on Facebook!

Check out our Store!

Watch our videos on YouTube!

The mission of the Shaking Ray Levi Society is to nurture and support music, film, and performance art that is challenging, non-traditional, and falls outside the mainstream, in order to help nourish the cultural growth of Chattanooga.

This is done by sponsoring shows by artists recognized on a national and international level, supporting original work by area musicians and filmmakers, and engaging the community through workshops and educational outreach programs.

"Only in our country are our children not receiving the benefits of the dynamic energies taking place in our culture and in the heritage of our culture and so, the work of the Shaking Ray Levi Society in my opinion is very important because they are seeking to provide an alternative to the marketplace dynamics." - composer, saxophonist and MacArthur fellowship recipient Anthony Braxton (video)

"SRLS is a very sound organization that has made a strong contribution to Chattanooga over the years" - Dr. Thomas Wolf, WolfBrown


NEWS AND UPCOMING EVENTS:


CoPAC and the Shaking Ray Levi Society present:

Marshall Allen (Sun Ra Arkestra) and James Harrar's Cinema Soloriens/Soloriens Native Unity Tetrad

Saturday, September 3, 2016, 8 p.m.


Barking Legs Theater
1307 Dodds Ave
Chattanooga, TN 37404
$10 adults, $5 students advance/door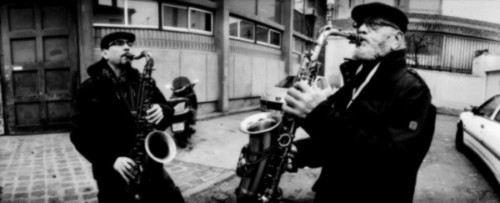 Cinema Soloriens is a dynamic multi-media performance consisting of James Harrar's unforgettable filmmaking that draws from his Native American Tiwa background steeped in ritual, meditation and nature, with a live musical rendering of soundtracks for each film. Some of the performance elements in the show include the recitation of old Tiwa folktales in English and chanting in the Tiwa dialect, which might be the first time the language has ever been spoken in Tennessee.

The musical concepts are created, directed and performed by Harrar in a quartet, featuring the acclaimed Marshall Allen of the Sun Ra Arkestra. Since the '50s, the Sun Ra Arkestra has been known around the world for being one of the most creative and influential jazz big bands to ever exist, formed by the legendary and wildly eccentric Sun Ra. Reedist/saxophonist Marshall Allen (now 92 years old) has been a key member of the Arkestra since 1958 and its bandleader for over twenty years, and he is featured on over 200 Sun Ra releases. Allen has also appeared in concert and on recordings with diverse groups such as NRBQ, Phish, Sonic Youth and Medeski, Martin & Wood.

After the performance, Allen and Harrar will conduct a community talkback to discuss their work and inspire and engage the audience.


"One of the most distinctive and original saxophonists of the postwar era" - Allmusic (Jason Ankeny) on Marshall Allen


Soloriens Native Unity Tetrad:
James Harrar: tenor sax, EVI, reeds, bulbul tarang, synth, effects & voice
Marshall Allen: alto sax, EVI, flute, keyboard & effects
Maxwell Boecker: bass & effects
Kenneth "Kenito" Murray: drums & percussion

This project is funded by the Tennessee General Assembly and administered in cooperation with the State of Tennessee, Tennessee Arts Commission (TAC) Arts Build Communities (ABC) grant program, ArtsBuild and the National Endowment for the Arts.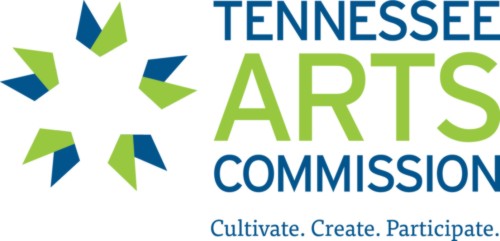 ---
---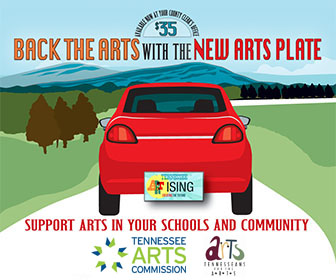 ---
The Shaking Ray Levi Society celebrates
thirty years
of extraordinary and challenging music and art in Chattanooga and beyond.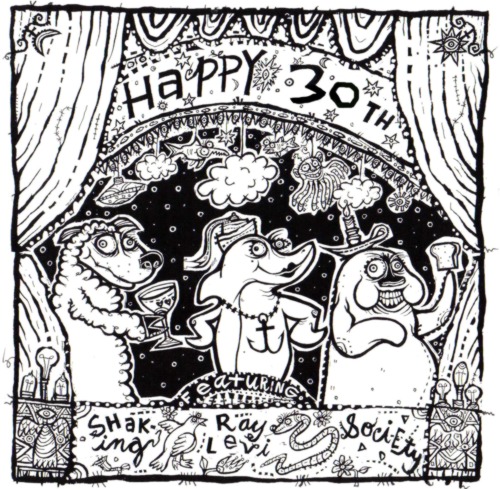 ---


It is with our deepest sorrow at the Shaking Ray Levi Society that we have learned of the passing of Rev. Terry Fugate on February 13, 2015, who was the first treasurer of the Shaking Ray Levi Society and a co-founder.

We will have strong memories of Terry's infinite kindness, great musical talents, intelligence and rare insight. Terry is a former pastor of St. James Lutheran Church in Brunswick, Georgia and an early member of the Shaking Ray Levis performing group.




Times Free Press obit
Chattanooga Funeral Home obit

---
The Shaking Ray Levi Society is greatly saddened by the loss of Julian Ray Norwood on February 16, 2014, who was a co-founder and the first president of The Shaking Ray Levi Society.

Julian will be remembered for his remarkable energy and passion for the arts, generosity, and persistence to challenge the SRLS and others in meaningful, illuminating ways.
Times Free Press obit
Shawn Chapman Funeral Home obit
Funeral Service for Julian Norwood
Saturday, February 22, 2014
Visitation: 12 PM
Service: 1 PM
Shawn Chapman Funeral Home
2362 Highway 76
Chatsworth, GA 30705

---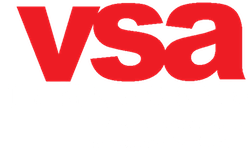 The work of the Shaking Ray Levi Society was praised in the latest VSA TN (Very Special Arts) newsletter:

"VSA Tennessee teaching artist, Bob Stagner, recently completed an artist residency at the Dawn School in Chattanooga involving studying the relationship between music and architecture. In this residency, the students first had to comprehend two art forms, then begin to understand advanced concepts for sound formation and structures, and build a vocabulary with a variety of percussion instruments. The students worked in groups with electronic devises and building models as well as with a variety of percussion instruments. The stories below are shared by the teaching artist with the permission of the students and their families:

Adeline is a 6th grader at Dawn School with severe depression and learning disabilities. She's a delicate, soft spoken young lady who rarely talks above a whisper and remains part of the woodwork in most classes. Our workshop included architectural city shapes and their sound wave counterparts. Adeline created wave forms using two Moog devices, one for constant sound, the other for tone manipulation: vibrato, tempo, rate, pitch, and frequency. The result was a dynamic shift in her mood as she turned each dial to a new setting to match our cityscape of over 15 models. Her smile showed pure joy as she retained the concept and gained control of understanding wave/sound shape and an architectural shape.

Victor is 6th grader at Dawn School with Autism. His speech therapist felt our project would be ideal to encourage speech. After our 1st week, it was clear he would retain the exercises and gain confidence. Victor's mother has remarked how excited her son was to be a valued group member. He has also shown more focus with tasks/lessons at home. Victor seemed very proud of new skills and has proved to be a strong class leader.

Funding provided by a grant through the VSA offices of the John F Kennedy Center for the Arts and the Tennessee Department of Education."

---
We at the Shaking Ray Levi Society are deeply saddened by the passing of Dennis Palmer, SRLS co-founder and artistic director for over 26 years, on February 15, 2013.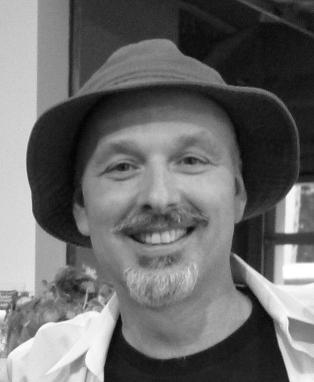 Chattanooga native Dennis Palmer, 55, was a beloved musician, visual artist, storyteller, educator, mentor, and devoted friend of many.

A singular vocalist and nontraditional musician, called "the world's most colorfully inventive synthesizer player" by Creative Loafing, he co-founded the acclaimed free improvisation group The Shaking Ray Levis with drummer Bob Stagner in 1986, which was the first American band to record an album for the legendary British label Incus Records. Palmer has performed internationally with collaborators including Derek Bailey, Steve Beresford, Reverend Howard Finster, David Greenberger, Col. Bruce Hampton, Shelley Hirsch, Frank Pahl, Roger Turner, and Davey Williams.

As a visual artist, Palmer has exhibited his paintings, silk-screened prints, and other unconventional artwork both locally and internationally in cities including London and Los Angeles, and he has designed many CD and record covers.

A leader in the arts community, Palmer promoted the ideas of improvisation and creativity in thought, performance, and visual art to students of all ages through his work with the Shaking Ray Levi Society and developed outreach programs for under-served populations including students with developmental, emotional, or physical disabilities. Palmer served as President of The Association for Visual Arts (AVA) and on the board of directors for Mark Making, and he taught art in Hamilton County schools.

When teaching children, Dennis would ask them about the last time they had a good feeling. In his own words: "Clap your hands once and put your hands over your heart and give that good feeling to yourself. Next is to clap your hands again and sound off and give that feeling to everybody within the room. The third thing is to clap your hands, sound off and give that feeling out off to the whole universe."

Dennis was an inspiration for many and a strong advocate of "living in the moment" and "doing the highest good for all" in the community and beyond.



Body tribute
Chattanooga Pulse tributes: one, two
Chattanoogan obit.
Creative Loafing tribute
Times Free Press tribute

Memorial Service for Dennis Palmer
Wednesday, February 20, 2013
Visitation: 2 to 4 PM
Service: 4 PM
Chattanooga Funeral Home, East Brainerd Chapel
8214 East Brainerd Road, Chattanooga, TN 37421
423-698-2541


---

The Shaking Ray Levis are featured in the latest issue of Signal to Noise magazine (issue #64, Fall 2012), gracing the cover (photography by Bob Wright) and interviewed by Chad Radford in a fascinating and provocative article.