NEWS:
Jun 17: David Greenberger at Barking Legs Theater

Mar 27: Fred Lane and His Disheveled Monkeybiters at the Big Ears Festival (Knoxville) - CANCELLED

Wayne-O-Rama is now closed! It was open from Nov. 19, 2016 through Sept. 30, 2017. Designed by Emmy-winning artist Wayne White, it's a funhouse of Chattanooga history for all ages. Wayne-O-Rama is sponsored by See Rock City, Inc. and presented by The Shaking Ray Levi Society at the Tenn Arts space, with generous support from the Benwood Foundation, the Footprint Foundation, the Lyndhurst Foundation and the McKenzie Foundation.

Founded in 1986, the Shaking Ray Levi Society is a volunteer-run, 501(c)(3) non-profit arts education organization.

Make a tax-deductible donation to the SRLS using PayPal:



100% of your donation goes directly toward our outreach and project work.

"Like" us on Facebook!

Check out our Store!

Watch our videos on YouTube!

The mission of the Shaking Ray Levi Society is to nurture and support music, film, and performance art that is challenging, non-traditional, and falls outside the mainstream, in order to help nourish the cultural growth of Chattanooga.

This is done by sponsoring shows by artists recognized on a national and international level, supporting original work by area musicians and filmmakers, and engaging the community through workshops and educational outreach programs.

"Only in our country are our children not receiving the benefits of the dynamic energies taking place in our culture and in the heritage of our culture and so, the work of the Shaking Ray Levi Society in my opinion is very important because they are seeking to provide an alternative to the marketplace dynamics." - composer, saxophonist and MacArthur fellowship recipient Anthony Braxton (video)

"SRLS is a very sound organization that has made a strong contribution to Chattanooga over the years" - Dr. Thomas Wolf, WolfBrown



The SRLS is an
ArtsBuild
Community Arts Partner.
NEWS AND UPCOMING EVENTS:
---
CoPAC and the Shaking Ray Levi Society present
David Greenberger
Wednesday, June 17, 1:30 pm - NEW DATE
Barking Legs Theater
1307 Dodds Ave
Chattanooga, TN 37404
Free and open to the public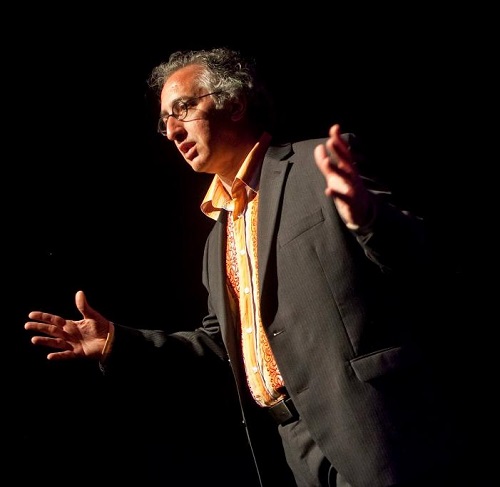 David Greenberger has been exploring the nature of conversation and unique, often ignored voices since 1979. Originally focused on aspects of aging, his work has grown to include individuals living outside of or on the fringes of much of society's awareness. These books, recordings and performances underscore the dignity in what can be ordinary or even fragmented stories and anecdotes—all rich with a conversational voice. He continues to be a keynote speaker at universities, museums and conferences on aging.

At this special event, Greenberger will discuss his latest project with the ensemble Prime Lens, a brand new album with pieces based on conversations with individuals at Signal Centers in Chattanooga, an organization devoted to helping people with disabilities achieve a life of self-sufficiency. He will also play recordings from the album, with the participants from Signal Centers in attendance.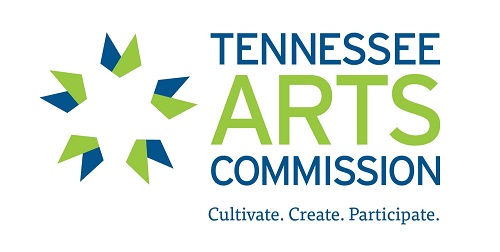 Funding provided by the Shaking Ray Levi Society, the Tennessee Arts Commission, and ArtsBuild. The Shaking Ray Levi Society is an ArtsBuild Community Arts Partner.


---
Fred Lane and His Disheveled Monkeybiters
Friday, March 27

- BIG EARS FESTIVAL CANCELLED
Big Ears Festival
Knoxville, TN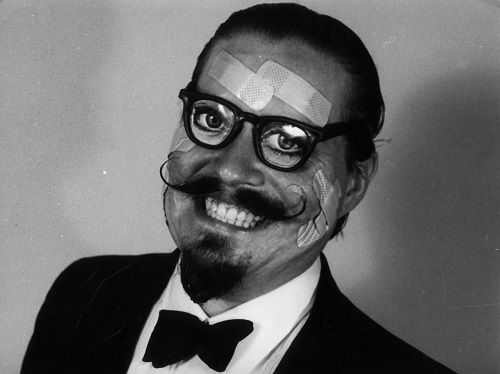 Rev. Fred Lane (c. 19??) is a simultaneously enigmatic and notorious persona who is responsible for creating what is arguably the most obscure, strange, darkly comedic, psychotic, perplexing, and uniquely American music that has ever been recorded.

The collected works of Fred Lane constitute an improbably rare body of music that brazenly rides the line between order and chaos; taking the listener into realms that are all the way out, and yet somehow oddly (and perhaps unsettlingly) familiar. It is a music that is impossible to penetrate the mystery of and exists outside of conventional time in a universe all of its own.

The intrepid few that miraculously stumbled across these rarefied recordings have largely become rabid & cult-like fanatics. One especially obsessive lifelong fan even created a Rev. Fred Lane documentary that took over 19 years to complete.

Remarkably, Fred Lane and his swinging 'pataphysical cult from an alternate dimension (SEE: Ron 'Pate's Debonairs featuring Rev. Fred Lane + Fred Lane and his The Hittite Hot Shots) only performed TWICE in their entire existence. All of the band members were credited on the albums with fake aliases created by Lane, with monikers such as Dick Foote, Omar Bhag-dad-a, Dimples LaCroix, Ron 'Pate, Abdul Ben Camel, Cyd Cherise, Shep Estrus, E. Baxter Put, Whitey Stencil, "Bill" The Kid Dap, and Motor Hobson.

Several bizarre and fantastical rumors surfaced over the years, some claiming that Lane had become a demented recluse and/or nazi living in a pyramid and constructing sculptures out of vegetables.

Were any of the rumors true? Was it all some kind of elaborate ruse? Probing deeper into the story of Rev. Fred Lane, one discovers that the character emerged from the mind of T.R. Reed; a man who grew up in rural Tuscaloosa, Alabama and eventually fell in with a crowd of intensely crafty & diligent freaks known as Raudelunas. Raudelunas was a motley crew of deviant Southern artists and musicians in the mid-1970s who modeled their behavior & actions off of the early European Dadaists, Surrealists, and Futurists— attempting to freak out, subvert, and unleash as much explosive mayhem and chaos as they could possibly muster upon their stiflingly conventional-minded college football town.

French proto-Dadaist/symbolist writer and madman Alfred Jarry (creator of 'pataphysics) served as something of a patron saint. Lane was summoned into being as a sort of swaggeringly megalomaniacal MC for the group's various presentations in order to terrorize, humiliate, and provoke the audience. During these years he also began creating bizarre sculptures using different collage techniques.

He also produced several publications including "Naked Women Overthrow The Government Quarterly", "Liquid Basketball", and "Steamed Plywood Triannual". Among Raudelunas' myriad activities and high jinks, they were among the very first Americans to perform and record what eventually came to be known as "free improvisation" (which they initially referred to as "Headache Music")— a kind of meta-music or proto-music in which participants don't know what they're doing until they're doing it. LaDonna Smith (aka D.P.B. Smith) and Davey Williams (aka Cyd Cherise) were two of the more dedicated players who emerged from this group and quickly went on to become internationally recognized luminaries in the field.

After the release of "Car Radio Jerome" in 1986, Reed/Lane abandoned any sort of public or professional involvement in music in order to pursue crafting and selling his mobile sculptures (alternately referred to as "creachters" and "whirligigs") at folk art festivals all around the country— a career path he continues up to the present day, along with his wife and fellow artist Jeanie Holland.

However, in recent years, prompted by EXILE HOUR co-host Evan Philip Lipson (aka Lipps Epsom) with some assistance from Shaking Ray Levi Society co-founder Bob Stagner (aka Fob Stengel), Lane began quietly working in his current home of Chattanooga, Tennessee on a new album entitled "Icepick to the Moon". The album was initially conceived and written in collaboration with Roger Hagerty (aka Dick Foote) in the early 1990s but was never performed or properly recorded until now (31 years later).
---
---
---
The Shaking Ray Levi Society celebrates over
thirty years
of extraordinary and challenging music and art in Chattanooga and beyond.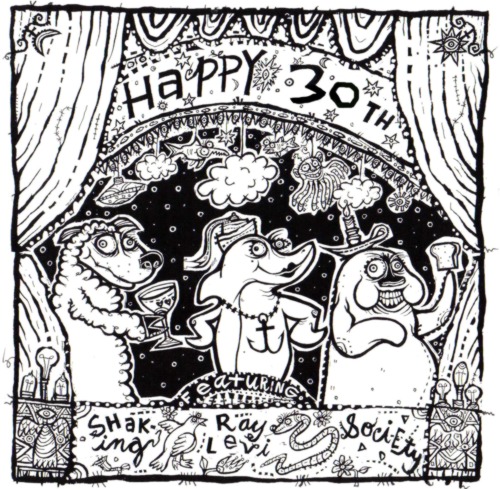 ---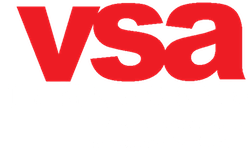 The work of the Shaking Ray Levi Society was praised in the latest VSA TN (Very Special Arts) newsletter:

"VSA Tennessee teaching artist, Bob Stagner, recently completed an artist residency at the Dawn School in Chattanooga involving studying the relationship between music and architecture. In this residency, the students first had to comprehend two art forms, then begin to understand advanced concepts for sound formation and structures, and build a vocabulary with a variety of percussion instruments. The students worked in groups with electronic devises and building models as well as with a variety of percussion instruments. The stories below are shared by the teaching artist with the permission of the students and their families:

Adeline is a 6th grader at Dawn School with severe depression and learning disabilities. She's a delicate, soft spoken young lady who rarely talks above a whisper and remains part of the woodwork in most classes. Our workshop included architectural city shapes and their sound wave counterparts. Adeline created wave forms using two Moog devices, one for constant sound, the other for tone manipulation: vibrato, tempo, rate, pitch, and frequency. The result was a dynamic shift in her mood as she turned each dial to a new setting to match our cityscape of over 15 models. Her smile showed pure joy as she retained the concept and gained control of understanding wave/sound shape and an architectural shape.

Victor is 6th grader at Dawn School with Autism. His speech therapist felt our project would be ideal to encourage speech. After our 1st week, it was clear he would retain the exercises and gain confidence. Victor's mother has remarked how excited her son was to be a valued group member. He has also shown more focus with tasks/lessons at home. Victor seemed very proud of new skills and has proved to be a strong class leader.

Funding provided by a grant through the VSA offices of the John F Kennedy Center for the Arts and the Tennessee Department of Education."