---

CoPAC and the Shaking Ray Levi Society present:

Party Knüllers: Fred Lonberg-Holm & Stxl Liavik

Sunday, June 21, 2015, 7:30 PM


Barking Legs Theater
1307 Dodds Ave
Chattanooga, TN 37404
$10 advance/door

Party Knüllers is the experimental garage jazz duo of Fred Lonberg-Holm (cello, guitar, electronics) and Stxl Liavik (drums).

The group's low-fidelity approach to improvising and recording and their influences of dance music, garage rock, free jazz and European Free Improvised lends itself to a raw simplicity of composition, arrangement, and performance.

Before setting out as a duo, they played together in VCDC (with reed player Frode Gjerstadt and vocalist Stine Janvin-Motland), Gorilla Ass Piano (with bassist Per Zanussi) as well as a number of other ad hoc groupings including sax/clarinet player Keefe Jackson. Since forming the Party Knüllers, they have also recorded and performed with analog synth wizard Jim Baker. Independently they have worked with a who's who of underground (and mainstream) musics from Steve Beresford to Wilco, from John Russell to Peter Brötzmann.



"...an intimate meeting of the two restless and adventurous musicians...[with an] obsessive and playful need to explore and invent new sounds and new forms of musical communication" - Eyal Hareuveni, All About Jazz

"[The] sound and phrasing of [Lonberg-Holm's] cello frequently resemble guitarists such as Thurston Moore, rich in fragmented overtones, and can sound like a Harrier Jump Jet - taking off and landing...[Liavik's] fractured percussive playing intensifies the tension." - Colin Greene

"...combining together into an integrated entity, characterized by empathy, selflessness and absence of ego...In a nutshell, both these releases elicit the same response: More, soon, please." - John Eyles, All About Jazz



---
CoPAC and the Shaking Ray Levi Society present:

Jack Wright
Davey Williams
Evan Lipson
Bob Stagner

Tuesday, June 30, 2015, 7:30 PM
Barking Legs Theater
1307 Dodds Ave
Chattanooga, TN 37404
$10 advance/door

Alto and soprano saxophonist Jack Wright is a sax titan with a career that spans five decades in the world of free improvisation. With a command of the sax that is at the top of his field with a passionate, kinetic playing style and a huge sound vocabulary, he has been called "the most indispensable musician of his generation" and "the reference par excellence for all the generations who have followed." (Jazzosphere).

In the fifties Jack Wright was a soprano choir boy and marching band saxophonist, in the early sixties a washtub bassist and college kid, in the late sixties and seventies a university lecturer in history, a revolutionist and community organizer. Since then he has been playing freely improvised saxophone, touring the US and Europe, and has been dubbed "the Johnny Appleseed of Improvised Music". He is accused of impersonating pigs, ducks and human blowhards, but lately has been remembering the proper use of the saxophone - to support the tottering universe. His roots are in Philly, where he owns a house for wayward improvisers. Jack plays with everyone but performs and tours only with the finest, which usually means the most obscure, from Europe and the US. He and his partners are among the few true believers in absolutely free, unrestrained, unstructured, unselfconscious improvisation, played at soberingly high levels of musicianship.



"In the rarefied, underground world of experimental free improvisation, saxophonist Jack Wright is king" - Washington Post

"Raw, visceral, urgent, his music demands to be heard" - The Wire, on Jack Wright



Davey Williams is one of the most unique musical figures to have ever come from the state of Alabama. Considered one of the "three founding fathers of American free improvisational guitar" (along with Henry Kaiser and Eugene Chadbourne), he is the only person to ever successfully - and honestly - bridge the gap between the disparate worlds of Robert Johnson and Sun Ra. As a 19-year-old protege of the late Delta and Chicago blues master Johnny Shines (himself a protege of Robert Johnson and Howlin' Wolf), Davey mastered the slide steel stylings of his teacher and expounded on the form by taking the blues in directions few knew it could go or dare try. Dubbing his style "convulsive blues," he has quietly blown minds around the world through his unique deployment of old-school form and new school technique.

Williams was a key member of the Raudelunas art collective, a co-founder of independent record label Trans Museq, and an important architect of the unholy sound of Alabama's Rev. Fred Lane. Along with his longtime musical partner/foil LaDonna Smith, he has played on stages around the globe and collaborated with the likes of John Zorn, Ikue Mori, Andrea Centazzo, Tom Cora, Jim Staley, Gustavo Matamoros, Roger Turner, Anne LeBaron, The Shaking Ray Levis, Col. Bruce Hampton, Oteil Burbridge, Gunter Christmann, and Mark Kramer. As a member of the trailblazing avant-jazz/funk band Curlew, he was one of the most respected players on the "Downtown" music scene that revolved around the Knitting Factory in New York City in the late-80's and early-90's, and added insanely inventive guitar lines to that band's impressive body of work.

Evan Lipson has operated as a musician since adolescence—intuitively seeking the liminal zones in which intellect and instinct, history and myth, and creative and destructive force intersect. Drawn towards aberrant perspectives at an early age, his formative experiences were primarily rooted in extreme and often discordant forms of rock, improvised music, modernist composition, jazz, outsider pop, soundtracks, and noise. Lipson is currently active with Normal Love and WREST. Recently, he has written music for several films as well as a new collaboration with David Greenberger, Amanda Cagle, and Bob Stagner of the Shaking Ray Levis. Past units include Satanized, Dynamite Club, Psychotic Quartet, Femme Tops and the Weasel Walter Trio. Lipson has performed throughout North America, as well as Brazil, Taiwan and Japan. His music has been released on several imprints including SKiN GRAFT, UgEXPLODE, High Two, Public Eyesore, Badmaster, Caminante, New Atlantis and Damage Rituals.

Bob Stagner is the only artist to have ever performed with both Dolly Parton and Derek Bailey. He is a percussionist, teacher, speaker and leader in arts advocacy for over 25 years. He co-founded the free improvisation duo, The Shaking Ray Levis, and the Shaking Ray Levi Society, an arts education organization that supports emerging artists in performance, art and film. He is the Southeast director of The Rhythmic Arts Project that provides music workshops for people with physical and mental disabilities. He has performed and recorded with a wide range of artists, including Derek Bailey, Rev. Howard Finster, Wayne White, Bob Dorough, Fred Frith, Min Tanaka, Amy Denio, Shelley Hirsch, and John Zorn.




---
Secret Weave and the Shaking Ray Levi Society present:

flandrew fleisenberg
Wednesday, July 22, 2015
Mark Making
2510 North Chamberlain Ave.
Chattanooga, TN 37406

flandrew fleisenberg plays percussion on an ever changing assortment of ephemera and modified drum parts coaxing texture and tone both familiar and bizarre. Attentive to room resonance, ambience and collaborator, fleisenberg playfully utilizes sound and presence to explore space, time, and relationships. A graduate of the School of the Museum of Fine Arts (Boston) with a focus in conceptual art, he is musically self-taught and has developed a cadre of idiosyncratic techniques that are all his own. flandrew has been involved in the improvised and creative music community since 2001 performing solo, in ad-hoc improv groupings, and in set projects. A recent migrant to Philadelphia, fleisenberg is an active producer and advocate of improvised and experimental music and dance across the region.

Recent and favored implement: Cannon ball, 10' ball chain, catering platter, doors, loose cymbals, sticky sticks, soup pans, glass window, steel spring, floors, walls, air, sand, paper, rope, ping ping balls, a couple glasses of wine, some luck, and good fortune.

Current collaborations: Skinny Vinny (duo with Josh Jefferson), Vervet Dance (Loren Groenendaal), fleature (duo with Neil Feather), duo with Audrey Chen.

"Marcel Duchamp: funny phony. flandrew fleisenberg: Einstein of drums." - Gordon Marshall, poet laureate of the Boston improv scene

---
It is with our deepest sorrow at the Shaking Ray Levi Society that we have learned of the passing of Rev. Terry Fugate on February 13, 2015, who was the first treasurer of the Shaking Ray Levi Society and a co-founder.

We will have strong memories of Terry's infinite kindness, great musical talents, intelligence and rare insight. Terry is a former pastor of St. James Lutheran Church in Brunswick, Georgia and an early member of the Shaking Ray Levis performing group.
Times Free Press obit
Chattanooga Funeral Home obit

---
The Shaking Ray Levi Society is greatly saddened by the loss of Julian Ray Norwood on February 16, 2014, who was a co-founder and the first president of The Shaking Ray Levi Society.

Julian will be remembered for his remarkable energy and passion for the arts, generosity, and persistence to challenge the SRLS and others in meaningful, illuminating ways.
Times Free Press obit
Shawn Chapman Funeral Home obit
Funeral Service for Julian Norwood
Saturday, February 22, 2014
Visitation: 12 PM
Service: 1 PM
Shawn Chapman Funeral Home
2362 Highway 76
Chatsworth, GA 30705

---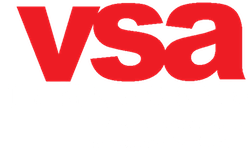 The work of the Shaking Ray Levi Society was praised in the latest VSA TN (Very Special Arts) newsletter:

"VSA Tennessee teaching artist, Bob Stagner, recently completed an artist residency at the Dawn School in Chattanooga involving studying the relationship between music and architecture. In this residency, the students first had to comprehend two art forms, then begin to understand advanced concepts for sound formation and structures, and build a vocabulary with a variety of percussion instruments. The students worked in groups with electronic devises and building models as well as with a variety of percussion instruments. The stories below are shared by the teaching artist with the permission of the students and their families:

Adeline is a 6th grader at Dawn School with severe depression and learning disabilities. She's a delicate, soft spoken young lady who rarely talks above a whisper and remains part of the woodwork in most classes. Our workshop included architectural city shapes and their sound wave counterparts. Adeline created wave forms using two Moog devices, one for constant sound, the other for tone manipulation: vibrato, tempo, rate, pitch, and frequency. The result was a dynamic shift in her mood as she turned each dial to a new setting to match our cityscape of over 15 models. Her smile showed pure joy as she retained the concept and gained control of understanding wave/sound shape and an architectural shape.

Victor is 6th grader at Dawn School with Autism. His speech therapist felt our project would be ideal to encourage speech. After our 1st week, it was clear he would retain the exercises and gain confidence. Victor's mother has remarked how excited her son was to be a valued group member. He has also shown more focus with tasks/lessons at home. Victor seemed very proud of new skills and has proved to be a strong class leader.

Funding provided by a grant through the VSA offices of the John F Kennedy Center for the Arts and the Tennessee Department of Education."

---
We at the Shaking Ray Levi Society are deeply saddened by the passing of Dennis Palmer, SRLS co-founder and artistic director for over 26 years, on February 15, 2013.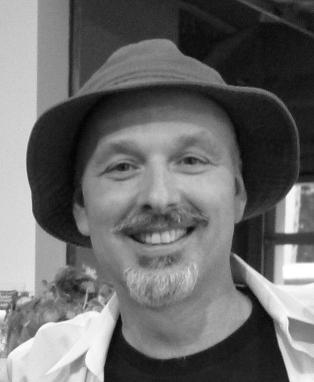 Chattanooga native Dennis Palmer, 55, was a beloved musician, visual artist, storyteller, educator, mentor, and devoted friend of many.

A singular vocalist and nontraditional musician, called "the world's most colorfully inventive synthesizer player" by Creative Loafing, he co-founded the acclaimed free improvisation group The Shaking Ray Levis with drummer Bob Stagner in 1986, which was the first American band to record an album for the legendary British label Incus Records. Palmer has performed internationally with collaborators including Derek Bailey, Steve Beresford, Reverend Howard Finster, David Greenberger, Col. Bruce Hampton, Shelley Hirsch, Frank Pahl, Roger Turner, and Davey Williams.

As a visual artist, Palmer has exhibited his paintings, silk-screened prints, and other unconventional artwork both locally and internationally in cities including London and Los Angeles, and he has designed many CD and record covers.

A leader in the arts community, Palmer promoted the ideas of improvisation and creativity in thought, performance, and visual art to students of all ages through his work with the Shaking Ray Levi Society and developed outreach programs for under-served populations including students with developmental, emotional, or physical disabilities. Palmer served as President of The Association for Visual Arts (AVA) and on the board of directors for Mark Making, and he taught art in Hamilton County schools.

When teaching children, Dennis would ask them about the last time they had a good feeling. In his own words: "Clap your hands once and put your hands over your heart and give that good feeling to yourself. Next is to clap your hands again and sound off and give that feeling to everybody within the room. The third thing is to clap your hands, sound off and give that feeling out off to the whole universe."

Dennis was an inspiration for many and a strong advocate of "living in the moment" and "doing the highest good for all" in the community and beyond.



Body tribute
Chattanooga Pulse tributes: one, two
Chattanoogan obit.
Creative Loafing tribute
Times Free Press tribute

Memorial Service for Dennis Palmer
Wednesday, February 20, 2013
Visitation: 2 to 4 PM
Service: 4 PM
Chattanooga Funeral Home, East Brainerd Chapel
8214 East Brainerd Road, Chattanooga, TN 37421
423-698-2541


---

The Shaking Ray Levis are featured in the latest issue of Signal to Noise magazine (issue #64, Fall 2012), gracing the cover (photography by Bob Wright) and interviewed by Chad Radford in a fascinating and provocative article.