CoPAC and the Shaking Ray Levi Society present:

Jack Wright
Susan Alcorn
Zachary Darrup
Evan Lipson
Bob Stagner

Zak-Jak, Astor Piazzolla tangos on pedal steel, and so much more

Sunday, September 25, 2016, 7:30 pm
Barking Legs Theater
1307 Dodds Ave
Chattanooga, TN 37404
$10 door

Set 1: Jack Wright, Zachary Darrup, Evan Lipson
Set 2: Susan Alcorn solo
Set 3: All performers


Alto and soprano saxophonist Jack Wright is a sax titan with a career that spans five decades in the world of free improvisation. With a command of the sax that is at the top of his field with a passionate, kinetic playing style and a huge sound vocabulary, he has been called "the most indispensable musician of his generation" and "the reference par excellence for all the generations who have followed." (Jazzosphere).

In the fifties Jack Wright was a soprano choir boy and marching band saxophonist, in the early sixties a washtub bassist and college kid, in the late sixties and seventies a university lecturer in history, a revolutionist and community organizer. Since then he has been playing freely improvised saxophone, touring the US and Europe, and has been dubbed "the Johnny Appleseed of Improvised Music". He is accused of impersonating pigs, ducks and human blowhards, but lately has been remembering the proper use of the saxophone - to support the tottering universe. His roots are in Philly, where he owns a house for wayward improvisers. Jack plays with everyone but performs and tours only with the finest, which usually means the most obscure, from Europe and the US. He and his partners are among the few true believers in absolutely free, unrestrained, unstructured, unselfconscious improvisation, played at soberingly high levels of musicianship.



"In the rarefied, underground world of experimental free improvisation, saxophonist Jack Wright is king" - Washington Post

"Raw, visceral, urgent, his music demands to be heard" - The Wire, on Jack Wright


One of the world's premiere musical innovators on her instrument, Baltimore-based Susan Alcorn has taken the pedal steel guitar far beyond its traditional role in country and western swing music. Known among steel guitarists for her virtuosity and authenticity in a traditional context, Alcorn first paid her dues in Texas country & western bands. Soon she began to expand the vocabulary of her instrument through her study of modern classical music (Messiaen, Varèse, Penderecki), the deep listening of Pauline Oliveros, free jazz and world musics (Indian ragas, South American songs and gamelan orchestra).

Alcorn's pieces reveal the complexity of her instrument and her musical experience while never straying from a very direct, intense, and personal musical expression. Her latest critically acclaimed album, Soledad, explores the music of Argentine tango composer Astor Piazzolla.



"Beautiful, glassy and liquid, however far [Alcorn] strays from pulse and conventional harmony." - The Guardian

"Employing pedal steel in an experimental-music context might sound like a gimmick, but a performance by Susan Alcorn will easily silence skeptics. Alcorn's improvisations use the instrument's uniquely liquid sound to gorgeously poetic effect." - Time Out New York


Zachary Darrup is an improvising guitarist currently living in Philadelphia. During his early teenage years in the dismal coal region of Pennsylvania a strange boy appeared like an angel, carrying a large CD booklet of wild musics of all sorts. This chance meeting at a pizza shop, plus tumultuous relationships with his home turf, school teachers, and other agents of law and rule enforcement led Zach to drop out and skip town, devoting himself to following music wherever it would take him -- somewhere else. His techniques are informed by the musical possibilities of film language, jovial mockery and mimicry of plants, animals, and audience members, thoughtful room listening, word play, colors, and culinary experiments.

Evan Lipson has operated as a musician since adolescence—intuitively seeking the liminal zones in which intellect and instinct, history and myth, and creative and destructive force intersect. Drawn towards aberrant perspectives at an early age, his formative experiences were primarily rooted in extreme and often discordant forms of rock, improvised music, modernist composition, jazz, outsider pop, soundtracks, and noise. Lipson is currently active with Normal Love and WREST. Recently, he has written music for several films as well as a new collaboration with David Greenberger, Amanda Cagle, and Bob Stagner of the Shaking Ray Levis. Past units include Satanized, Dynamite Club, Psychotic Quartet, Femme Tops and the Weasel Walter Trio. Lipson has performed throughout North America, as well as Brazil, Taiwan and Japan. His music has been released on several imprints including SKiN GRAFT, UgEXPLODE, High Two, Public Eyesore, Badmaster, Caminante, New Atlantis and Damage Rituals.

Bob Stagner is the only artist to have ever performed with both Dolly Parton and Derek Bailey. He is a percussionist, teacher, speaker and leader in arts advocacy for over 25 years. He co-founded the free improvisation duo, The Shaking Ray Levis, and the Shaking Ray Levi Society, an arts education organization that supports emerging artists in performance, art and film. He is the Southeast director of The Rhythmic Arts Project that provides music workshops for people with physical and mental disabilities. He has performed and recorded with a wide range of artists, including Derek Bailey, Rev. Howard Finster, Wayne White, Bob Dorough, Fred Frith, Min Tanaka, Amy Denio, Shelley Hirsch, and John Zorn.


---
CoPAC and the Shaking Ray Levi Society present:

Jeff Zagers
Russian Tsarlag
Justin Clifford Rhody
Superbody
All Girl Chorus Line

Saturday, October 8, 2016, 8 pm
Barking Legs Theater
1307 Dodds Ave
Chattanooga, TN 37404



Performing at sundown, the magic kid Jeff Zagers smoothly navigates his full-length mazes with introverted determination, leading us by lantern through endless sectionals and segues; through the gateway points and ports of call. Sequenced surfaces are complicated by polished ravels of melody, harmony, noise, syncopation, plot-driven chord progressions, tone expression and color, electronic nerve, crime jazz scenery, mainstream minimalism, and a humble, vulnerable lyricism influenced by folk tradition and the Romantics. Sunset spectrum of sympathetic themes, ancient meditative innocence, mortal and supernatural, alienation, compassion, health and restlessness, crisp beauty and confinement. Jeff Zagers will be performing original compositions of music along with interpretations of song writers from the past 100 years in quadrophonic sound.

Pitchfork review of Jeff Zagers' "Neighbors Knock."

Russian Tsarlag (Carlos Gonzalez) of Providence, RI has been spellbinding audiences for nearly a decade. Holding an expansive catalog of musical releases that ripens with age, Gonzalez also takes to the drawing chair releasing such hits as Slime Freak and Test Tube comics. He combines these two created worlds together as Russian Tsarlag in the flesh.

Justin Clifford Rhody will be presenting a 35mm slideshow of photographs from multiple bodies of work (accompanied by a collage of field recordings gathered in some of the locations the photos were shot in).

Superbody is an entertainment and media project comprised of Robert Gregg McCurry the 2nd and Caleb Jackson Dills based in the foothills of Northwestern Georgia USA. Their debut full-length album Hades Land was called "twelve tracks of hook-laden new-wave goodness" by the Chattanooga Pulse and "[an] intensive exploration of pop music's shadowy underbelly" by Nooga.com.



"...the Chattanooga-via-Dalton, Ga. duo Superbody lives and creates in a green-screen world with a grip on reality that's just loose enough for the sake of entertainment and going against the grain." - Chattanooga Pulse



All Girl Chorus Line is a raconteur and sorceress of the highest order. Upon spinning a web of fractured guitar loops and drum machines, she delivers a jocular, mystifying, and inspired dance, frothing up personal tales of pain, pleasure, struggle, confusion, unlikely humor, and transcendence.


---
---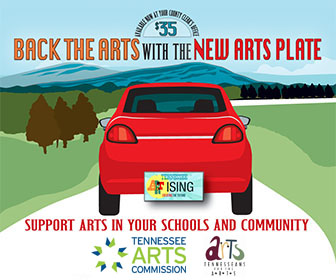 ---
The Shaking Ray Levi Society celebrates
thirty years
of extraordinary and challenging music and art in Chattanooga and beyond.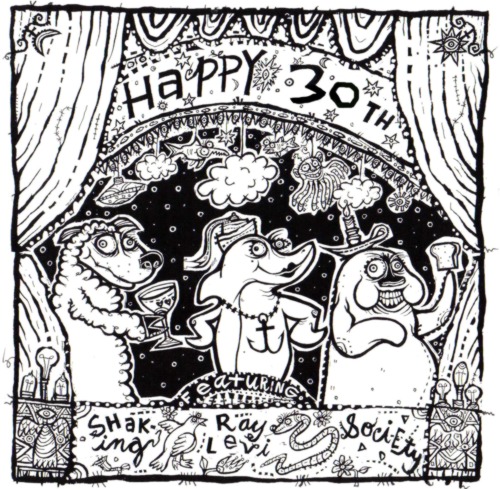 ---


It is with our deepest sorrow at the Shaking Ray Levi Society that we have learned of the passing of Rev. Terry Fugate on February 13, 2015, who was the first treasurer of the Shaking Ray Levi Society and a co-founder.

We will have strong memories of Terry's infinite kindness, great musical talents, intelligence and rare insight. Terry is a former pastor of St. James Lutheran Church in Brunswick, Georgia and an early member of the Shaking Ray Levis performing group.




Times Free Press obit
Chattanooga Funeral Home obit

---
The Shaking Ray Levi Society is greatly saddened by the loss of Julian Ray Norwood on February 16, 2014, who was a co-founder and the first president of The Shaking Ray Levi Society.

Julian will be remembered for his remarkable energy and passion for the arts, generosity, and persistence to challenge the SRLS and others in meaningful, illuminating ways.
Times Free Press obit
Shawn Chapman Funeral Home obit
Funeral Service for Julian Norwood
Saturday, February 22, 2014
Visitation: 12 PM
Service: 1 PM
Shawn Chapman Funeral Home
2362 Highway 76
Chatsworth, GA 30705

---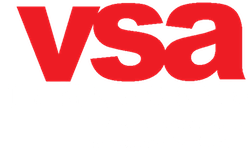 The work of the Shaking Ray Levi Society was praised in the latest VSA TN (Very Special Arts) newsletter:

"VSA Tennessee teaching artist, Bob Stagner, recently completed an artist residency at the Dawn School in Chattanooga involving studying the relationship between music and architecture. In this residency, the students first had to comprehend two art forms, then begin to understand advanced concepts for sound formation and structures, and build a vocabulary with a variety of percussion instruments. The students worked in groups with electronic devises and building models as well as with a variety of percussion instruments. The stories below are shared by the teaching artist with the permission of the students and their families:

Adeline is a 6th grader at Dawn School with severe depression and learning disabilities. She's a delicate, soft spoken young lady who rarely talks above a whisper and remains part of the woodwork in most classes. Our workshop included architectural city shapes and their sound wave counterparts. Adeline created wave forms using two Moog devices, one for constant sound, the other for tone manipulation: vibrato, tempo, rate, pitch, and frequency. The result was a dynamic shift in her mood as she turned each dial to a new setting to match our cityscape of over 15 models. Her smile showed pure joy as she retained the concept and gained control of understanding wave/sound shape and an architectural shape.

Victor is 6th grader at Dawn School with Autism. His speech therapist felt our project would be ideal to encourage speech. After our 1st week, it was clear he would retain the exercises and gain confidence. Victor's mother has remarked how excited her son was to be a valued group member. He has also shown more focus with tasks/lessons at home. Victor seemed very proud of new skills and has proved to be a strong class leader.

Funding provided by a grant through the VSA offices of the John F Kennedy Center for the Arts and the Tennessee Department of Education."

---
We at the Shaking Ray Levi Society are deeply saddened by the passing of Dennis Palmer, SRLS co-founder and artistic director for over 26 years, on February 15, 2013.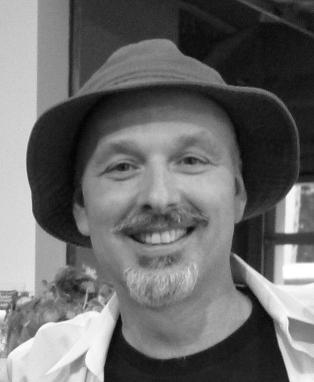 Chattanooga native Dennis Palmer, 55, was a beloved musician, visual artist, storyteller, educator, mentor, and devoted friend of many.

A singular vocalist and nontraditional musician, called "the world's most colorfully inventive synthesizer player" by Creative Loafing, he co-founded the acclaimed free improvisation group The Shaking Ray Levis with drummer Bob Stagner in 1986, which was the first American band to record an album for the legendary British label Incus Records. Palmer has performed internationally with collaborators including Derek Bailey, Steve Beresford, Reverend Howard Finster, David Greenberger, Col. Bruce Hampton, Shelley Hirsch, Frank Pahl, Roger Turner, and Davey Williams.

As a visual artist, Palmer has exhibited his paintings, silk-screened prints, and other unconventional artwork both locally and internationally in cities including London and Los Angeles, and he has designed many CD and record covers.

A leader in the arts community, Palmer promoted the ideas of improvisation and creativity in thought, performance, and visual art to students of all ages through his work with the Shaking Ray Levi Society and developed outreach programs for under-served populations including students with developmental, emotional, or physical disabilities. Palmer served as President of The Association for Visual Arts (AVA) and on the board of directors for Mark Making, and he taught art in Hamilton County schools.

When teaching children, Dennis would ask them about the last time they had a good feeling. In his own words: "Clap your hands once and put your hands over your heart and give that good feeling to yourself. Next is to clap your hands again and sound off and give that feeling to everybody within the room. The third thing is to clap your hands, sound off and give that feeling out off to the whole universe."

Dennis was an inspiration for many and a strong advocate of "living in the moment" and "doing the highest good for all" in the community and beyond.



Body tribute
Chattanooga Pulse tributes: one, two
Chattanoogan obit.
Creative Loafing tribute
Times Free Press tribute

Memorial Service for Dennis Palmer
Wednesday, February 20, 2013
Visitation: 2 to 4 PM
Service: 4 PM
Chattanooga Funeral Home, East Brainerd Chapel
8214 East Brainerd Road, Chattanooga, TN 37421
423-698-2541


---

The Shaking Ray Levis are featured in the latest issue of Signal to Noise magazine (issue #64, Fall 2012), gracing the cover (photography by Bob Wright) and interviewed by Chad Radford in a fascinating and provocative article.