CoPAC and the Shaking Ray Levi Society present

Sunday, January 26, 7:30 pm
Barking Legs Theater
1307 Dodds Ave
Chattanooga, TN 37404
$12 advance/$15 door/$5 age 25 and under

Facebook event





This evening will feature astounding improvisational sounds from Minimal Disturbance, accompanied by dancer Luciana Arias (from Buenos Aires) and special guest contrabassist Evan Lipson. The event will end with a book reading from Jack Wright from his acclaimed tome about improvisation, "The Free Musics," along with a question-and-answer session.

The improvisational duo Minimal Disturbance, featuring saxophonist Jack Wright and pianist Ron Stabinsky, has the ability to shift from near-classical to near-jazz to nearly insane, bringing in bits of melody from virtually anywhere, kicking and screaming.

Ron Stabinsky is a member of the notorious jazz band Mostly Other People Do The Killing (now a trio with Moppa Elliott and Kevin Shea), and in 2018, he joined the reunited rock band Meat Puppets and toured with them. In 2016 Ron finally released his first solo album, Free for One, the culmination of more than a decade of evolving his improvised solo language. It received four stars in DownBeat and tied for number one debut of the year in the 2016 NPR Music Jazz Critics Poll.

At 77, Jack Wright is one of a small number of musicians in North America who have played free-form improvised music exclusively for four decades. He is an original and virtuosic saxophonist, a recognized improviser who is deeply lyrical, despite his wide distance from the mainstream. With a command of the sax that is at the top of his field with a passionate, kinetic playing style and a huge sound vocabulary, he has been called "the most indispensable musician of his generation" and "the reference par excellence for all the generations who have followed." (Jazzosphere). The Washington Post has said "In the rarefied, underground world of experimental free improvisation, saxophonist Jack Wright is king."

After being a history lecturer and revolutionist in the late sixties, Wright has been playing freely improvised saxophone exclusively in the US and Europe and has been dubbed the "Johnny Appleseed of Improvised Music" by the legendary guitarist Davey Williams. He is among the few true believers in absolutely free, unrestrained, unstructured, unselfconscious improvisation, played at soberingly high levels of musicianship.

Luciana Arias is a contemporary experimental artist, dancer and choreographer from Buenos Aires, Argentina, currently traveling throughout Europe and the Americas, making art and performing for brave, extraordinary audiences. Her art is challenging, requiring remarkable venues and communities to bring it to life, and it asks questions and brings awareness to issues such as women's health, sexual identity, consent and human trafficking.

Evan Lipson has operated as a musician since adolescence—intuitively seeking the liminal realms in which intellect and instinct, history and myth, and creative and destructive force intersect. Lipson most frequently tours playing bass with Roughhousing (featuring Zach Darrup and Jack Wright). He is also active with Virtual Balboa (featuring Ben Bennett and Zach Darrup), a collaborative duo with dancer Luciana Arias, and The Flying Luttenbachers. Lipson has recently composed music for several films, as well as a number of collaborations with Duplex Planet-creator David Greenberger. He also may or may not have some degree of affiliation with an organization known as MEINSCHAFT. Past units include Normal Love, Satanized, Wrest, Hisswig, and Dynamite Club.


---

Secret Weave and the Shaking Ray Levi Society present

Sandy Ewen: Solo Guitar Improvisations
Thursday, January 30, 8:30 pm
Exile Off Main Street
1634 Rossville Ave
Chattanooga, TN 37408
$7 door

Facebook event
Bandcamp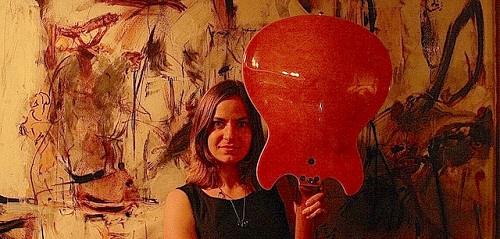 Sandy Ewen is a sound artist, visual artist and architect. Ewen's audio practice focuses on extended guitar techniques, improvisation, graphic scores and interdisciplinary collaboration. Her unique approach to guitar incorporates a wide array of implements – railroad spikes, sidewalk chalk, threaded bolts, steel wool and other items become an arsenal of abstraction.

Born in Toronto, Canada in 1985, Sandy Ewen received a Bachelor of Architecture from the University of Texas at Austin in 2008, before relocating to Houston, TX and New York City, her current home. Ewen has worked extensively with film makers, dancers, poets and musicians to create films, audio recordings, sound interventions and performance art. Ewen's musical collaborations include the trio Etched in the Eye, a duo with Tom Carter called Spiderwebs, the trio Garden medium, and ongoing collaborations with percussionist Weasel Walter and bassist Damon Smith.

For nearly ten years, Ewen has been the leader of an all-female large ensemble. The ensemble conceptualizes and performs sound and performance art, utilizing graphic and text based scores and improvisational constraints. The ensemble performed with an amplified bathtub at Diverse Works in 2016, and performed a suite of installation-specific compositions for Francis Alÿs' Fabiola Project at the Menil. Sandy has spent much of the last few years touring, performing solo sets and in collaboration with Steve Jansen (tapes and electronics) and Maria Chavez (turntables) around Europe. In years past, Ewen has performed alongside Roscoe Mitchell, Keith Rowe, Lydia Lunch and many others, and has performed and recorded with Jaap Blonk, Henry Kaiser and more. In 2014 she performed at San Francisco's 13th Annual Outsound New Music Summit, and she has made several appearances at Austin's annual No Idea Festival. Ewen's visual work is closely tied to her work in sound; she uses both mediums to explore texture, composition and materials.

---
CoPAC, Service After Service and the Shaking Ray Levi Society present

Chef Neville Forsythe:
An Eclectic Celebration
Saturday, February 1, 7:30 pm
Barking Legs Theater
1307 Dodds Ave
Chattanooga, TN 37404
$20 advance/door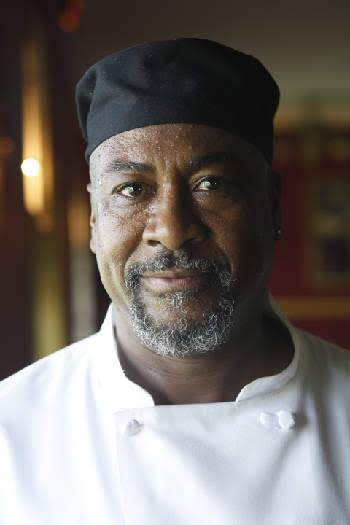 Chef Neville Forsythe impacted the lives of many in the city of Chattanooga and beyond with his passion for the culinary arts and his kindness. The Forsythe Family invites you to an evening of fun and reflection as we celebrate his life and legacy. One of the highlights of the evening, the band Fresh Mind found their start at Mrs. B's Reggae Cafe. Members of 4th Ward Afro-Klezmer Orchestra from Atlanta, another highlight of the evening, performed at Chef's Underground Cafe many years ago. Enjoy reggae, rock, jazz and pop. There will be a DJ playing a selection of Caribbean music, as well as some of Chef Neville's favorite songs before and after the live performances. The dance floor will be wide open!
The bar will be serving Voodoo Rhum Punch, Chef Neville's FAVORITE signature cocktail that was featured at Mrs. B's Reggae Cafe. It will be served by its creator, Evan Lipson. Proceeds from this event go to The Neville Osmond Forsythe, Sr. Scholarship.
If you are unable to attend the event and would like to donate to the scholarship, click here.

Article about Neville


---
CoPAC and the Shaking Ray Levi Society present
David Greenberger
Wednesday, March 18, 1:30 pm
Barking Legs Theater
1307 Dodds Ave
Chattanooga, TN 37404
Free and open to the public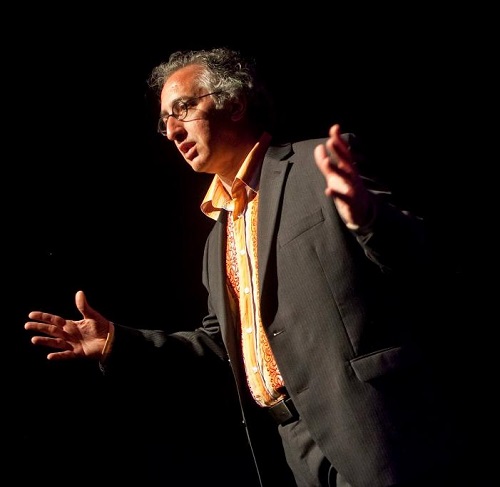 David Greenberger has been exploring the nature of conversation and unique, often ignored voices since 1979. Originally focused on aspects of aging, his work has grown to include individuals living outside of or on the fringes of much of society's awareness. These books, recordings and performances underscore the dignity in what can be ordinary or even fragmented stories and anecdotes—all rich with a conversational voice. He continues to be a keynote speaker at universities, museums and conferences on aging.

At this special event, Greenberger will discuss his latest project with the ensemble Prime Lens, a brand new album with pieces based on conversations with individuals at Signal Centers in Chattanooga, an organization devoted to helping people with disabilities achieve a life of self-sufficiency. He will also play recordings from the album, with the participants from Signal Centers in attendance.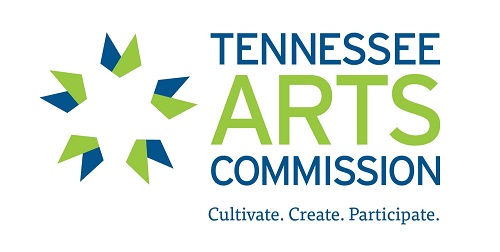 Funding provided by the Shaking Ray Levi Society, the Tennessee Arts Commission, and ArtsBuild. The Shaking Ray Levi Society is an ArtsBuild Community Arts Partner.

---
Fred Lane and His Disheveled Monkeybiters
Friday, March 27
Big Ears Festival
Knoxville, TN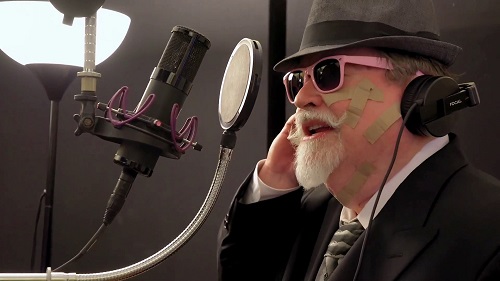 Rev. Fred Lane (c. 19??) is a simultaneously enigmatic and notorious persona who is responsible for creating what is arguably the most obscure, strange, darkly comedic, psychotic, perplexing, and uniquely American music that has ever been recorded.

The collected works of Fred Lane constitute an improbably rare body of music that brazenly rides the line between order and chaos; taking the listener into realms that are all the way out, and yet somehow oddly (and perhaps unsettlingly) familiar. It is a music that is impossible to penetrate the mystery of and exists outside of conventional time in a universe all of its own.

The intrepid few that miraculously stumbled across these rarefied recordings have largely become rabid & cult-like fanatics. One especially obsessive lifelong fan even created a Rev. Fred Lane documentary that took over 19 years to complete.

Remarkably, Fred Lane and his swinging 'pataphysical cult from an alternate dimension (SEE: Ron 'Pate's Debonairs featuring Rev. Fred Lane + Fred Lane and his The Hittite Hot Shots) only performed TWICE in their entire existence. All of the band members were credited on the albums with fake aliases created by Lane, with monikers such as Dick Foote, Omar Bhag-dad-a, Dimples LaCroix, Ron 'Pate, Abdul Ben Camel, Cyd Cherise, Shep Estrus, E. Baxter Put, Whitey Stencil, "Bill" The Kid Dap, and Motor Hobson.

Several bizarre and fantastical rumors surfaced over the years, some claiming that Lane had become a demented recluse and/or nazi living in a pyramid and constructing sculptures out of vegetables.

Were any of the rumors true? Was it all some kind of elaborate ruse? Probing deeper into the story of Rev. Fred Lane, one discovers that the character emerged from the mind of T.R. Reed; a man who grew up in rural Tuscaloosa, Alabama and eventually fell in with a crowd of intensely crafty & diligent freaks known as Raudelunas. Raudelunas was a motley crew of deviant Southern artists and musicians in the mid-1970s who modeled their behavior & actions off of the early European Dadaists, Surrealists, and Futurists— attempting to freak out, subvert, and unleash as much explosive mayhem and chaos as they could possibly muster upon their stiflingly conventional-minded college football town.

French proto-Dadaist/symbolist writer and madman Alfred Jarry (creator of 'pataphysics) served as something of a patron saint. Lane was summoned into being as a sort of swaggeringly megalomaniacal MC for the group's various presentations in order to terrorize, humiliate, and provoke the audience. During these years he also began creating bizarre sculptures using different collage techniques.

He also produced several publications including "Naked Women Overthrow The Government Quarterly", "Liquid Basketball", and "Steamed Plywood Triannual". Among Raudelunas' myriad activities and high jinks, they were among the very first Americans to perform and record what eventually came to be known as "free improvisation" (which they initially referred to as "Headache Music")— a kind of meta-music or proto-music in which participants don't know what they're doing until they're doing it. LaDonna Smith (aka D.P.B. Smith) and Davey Williams (aka Cyd Cherise) were two of the more dedicated players who emerged from this group and quickly went on to become internationally recognized luminaries in the field.

After the release of "Car Radio Jerome" in 1986, Reed/Lane abandoned any sort of public or professional involvement in music in order to pursue crafting and selling his mobile sculptures (alternately referred to as "creachters" and "whirligigs") at folk art festivals all around the country— a career path he continues up to the present day, along with his wife and fellow artist Jeanie Holland.

However, in recent years, prompted by EXILE HOUR co-host Evan Philip Lipson (aka Lipps Epsom) with some assistance from Shaking Ray Levi Society co-founder Bob Stagner (aka Fob Stengel), Lane began quietly working in his current home of Chattanooga, Tennessee on a new album entitled "Icepick to the Moon". The album was initially conceived and written in collaboration with Roger Hagerty (aka Dick Foote) in the early 1990s but was never performed or properly recorded until now (31 years later).
---
---
---
The Shaking Ray Levi Society celebrates over
thirty years
of extraordinary and challenging music and art in Chattanooga and beyond.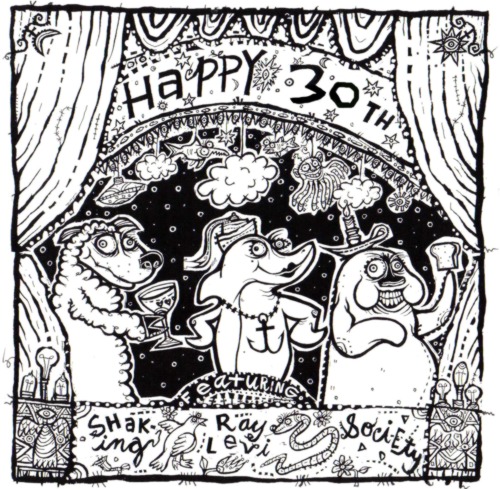 ---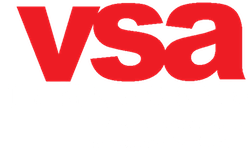 The work of the Shaking Ray Levi Society was praised in the latest VSA TN (Very Special Arts) newsletter:

"VSA Tennessee teaching artist, Bob Stagner, recently completed an artist residency at the Dawn School in Chattanooga involving studying the relationship between music and architecture. In this residency, the students first had to comprehend two art forms, then begin to understand advanced concepts for sound formation and structures, and build a vocabulary with a variety of percussion instruments. The students worked in groups with electronic devises and building models as well as with a variety of percussion instruments. The stories below are shared by the teaching artist with the permission of the students and their families:

Adeline is a 6th grader at Dawn School with severe depression and learning disabilities. She's a delicate, soft spoken young lady who rarely talks above a whisper and remains part of the woodwork in most classes. Our workshop included architectural city shapes and their sound wave counterparts. Adeline created wave forms using two Moog devices, one for constant sound, the other for tone manipulation: vibrato, tempo, rate, pitch, and frequency. The result was a dynamic shift in her mood as she turned each dial to a new setting to match our cityscape of over 15 models. Her smile showed pure joy as she retained the concept and gained control of understanding wave/sound shape and an architectural shape.

Victor is 6th grader at Dawn School with Autism. His speech therapist felt our project would be ideal to encourage speech. After our 1st week, it was clear he would retain the exercises and gain confidence. Victor's mother has remarked how excited her son was to be a valued group member. He has also shown more focus with tasks/lessons at home. Victor seemed very proud of new skills and has proved to be a strong class leader.

Funding provided by a grant through the VSA offices of the John F Kennedy Center for the Arts and the Tennessee Department of Education."