---
CoPAC and the Shaking Ray Levi Society present:

Fred Lonberg-Holm's
Lightbox Orchestra

Monday, February 8, 2016, 8 pm
Barking Legs Theater
1307 Dodds Ave
Chattanooga, TN 37404
$10 advance/door

Named "a top cellist in creative music" by Allmusic, Fred Lonberg-Holm is the hardest working musician in Chicago, who can effortlessly navigate between the worlds of classical music, jazz, rock, pop, country and free improvisation. He's a bandleader (Valentine Trio, Lightbox Orchestra, Fred Lonberg-Holm Trio), a member of acclaimed, challenging groups like Vox Arcana, Ballister and Ken Vandermark's Vandermark 5 and a collaborator with legendary jazz giants Joe McPhee, Peter Brötzmann and Anthony Braxton. Lonberg-Holm is also a session musician who has contributed to hundreds of releases, including

Yankee Hotel Foxtrot

by Wilco, and releases by Superchunk, U.S. Maple, Smog, Freakwater, Ryley Walker, Califone, Jim O'Rourke and countless others.

Lonberg-Holm developed his idea for the Lightbox Orchestra as a way to solve certain problems that arise when merging improvisational playing into compositions. As the conductor of the Lightbox Orchestra, he leads an ensemble of performers by holding up a card with a picture or word (for example, the word "SLAM" or a drawing of a cocktail) and turning on one or more lights, each of which corresponds to a different performer. If the player's light is on, the musician must play according to his or her own interpretation of the card. This way, in real-time, Lonberg-Holm can adjust the performance to strengthen it in a more immediate way, by determining if a certain passage needs to be continued in its context.

"The Lightbox grew out of a desire to get more flexible with material, but it came from a compositional point of view" - Fred Lonberg-Holm

The February 8 show at Barking Legs Theater will feature two sets:
a solo performance by Lonberg-Holm, followed by

a performance by the Lightbox Orchestra comprised of ten local and regional improvising musicians and dancers.

---
CoPAC and the Shaking Ray Levi Society present:

Edgewood Saxophone Trio
Buffalo Princess

Thursday, February 11, 2016, 7:30 pm
Barking Legs Theater
1307 Dodds Ave
Chattanooga, TN 37404
$10 advance/door

Atlanta's

Edgewood Saxophone Trio

, under the leadership of alto saxophonist Jeff Crompton (also of Three Way Mirror and formerly of the 4th Ward Afro-Klezmer Orchestra), has earned unanimous praise as one of the region's best and most challenging jazz outfits. Crompton is joined by Ben Davis (tenor sax) and Bill Nittler (baritone sax) for wild, off-center originals and adeptly executed improvisations, alongside occasional re-interpreted classics from jazz titans including Ornette Coleman and Steve Lacy. The trio's debut album,

Snake Nation

, has earned considerable praise, making Doug DeLoach's (Creative Loafing Atlanta) "Favorite Releases of 2014" list and Chad Radford's (Creative Loafing Atlanta) "5 Experimental Staples from Atlanta's Music Scene" list.


"The Edgewood Sax Trio is the demented notion of Jeff Crompton, whose mad saxophone skills have graced stages across the city for decades...[the group] has charted a harmonically enthralling and rhythmically swinging 12-track journey with

Snake Nation

, the group's debut CD." - Doug DeLoach, Creative Loafing
"One of Atlanta's jazz treasures...[they] have been on fire during recent performances." - Omar Khalid, Creative Loafing
"...a brassy romp from the second lines of New Orleans to the funky industrial bowels of Atlanta." - Doug DeLoach (Creative Loafing), on Snake Nation

The Chattanooga sax/guitar/bass/drums quartet Buffalo Princess performs "ambient thrash metal," confounding expectations with a potent, earth-shaking combination of twisted electric jazz and hard rock, with influences as diverse as Black Sabbath, Mahavishnu Orchestra and Sun Ra.


"There are some bands that you simply have to see live to fully appreciate. Buffalo Princess falls squarely into that category."
- Nooga.com
"It would be difficult to find a more eclectic group in Chattanooga or anywhere, with influences as disparate as Afrobeat pioneer Fela Kuti, prog-rockers King Crimson, composer Igor Stravinsky, Metallica and Joni Mitchell. Wise and skilled beyond its years—the members are barely out of their teens—Buffalo Princess has a discipline and focus only seen in the most dedicated groups, articulating a unique musical vision that's been in the works since early adolescence." - Chattanooga Pulse
---

CoPAC and the Shaking Ray Levi Society present:

Tiki/Exotica night featuring
Korla documentary

Saturday, March 12, 2016


Barking Legs Theater
1307 Dodds Ave
Chattanooga, TN 37404



A revealing documentary about a television pioneer and a spiritual seeker, Korla relates the unlikely story of the godfather of exotica music, organist Korla Pandit. The film also offers a surprising tale of racial reinvention: The turban-wearing Korla, who successfully passed as an Indian from New Delhi, was actually born in St. Louis and grew up in Columbia, Mo., as the son of an African-American minister. Korla covers the long arc of the musician's career, from the 1950s, when he hosted his own music show on television in LA (while never speaking a word), to his later performing years, when he developed a cult following by playing tiki bars and lounges. Film fans may recognize Korla from an appearance (playing himself) in Tim Burton's Ed Wood. Throughout his life, Korla closely held the secret of his true identity, which wasn't revealed until after his death in 1998.



Korla - Trailer from Appleberry Pictures on Vimeo.



---

CoPAC and the Shaking Ray Levi Society present:

APUH! (Sweden)

Friday, March 25, 2016


Barking Legs Theater
1307 Dodds Ave
Chattanooga, TN 37404



APUH! was born in the summer of 2011 out of a desire to create music in the moment. To take a break from entirely composed and thought-out music, Adrian Åsling Sellius and Hampus Öhman Frölund created a private sanctuary in a dirty rehearsal room on the outskirts of Gothenburg. Recordings were made, but it was not until the end of 2012 when Mats Dimming joined with his double bass as the trio started doing gigs.
APUH!'s gigs around Sweden, both as a trio and with guest musicians, became associated with everything from free jazz from the 60s, pop/rock, noise, and the strange and uncomfortable moods in Roy Andersson's films. Their improvisations cover topics including imaginary animals to missed funerals to science fiction novels by Philip K. Dick.


---
---
The Shaking Ray Levi Society celebrates
thirty years
of extraordinary and challenging music and art in Chattanooga and beyond.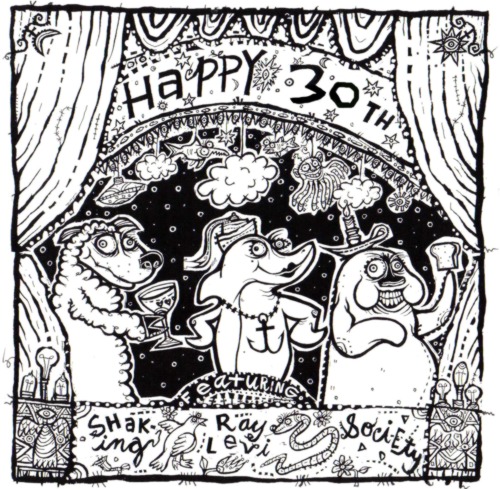 ---


It is with our deepest sorrow at the Shaking Ray Levi Society that we have learned of the passing of Rev. Terry Fugate on February 13, 2015, who was the first treasurer of the Shaking Ray Levi Society and a co-founder.

We will have strong memories of Terry's infinite kindness, great musical talents, intelligence and rare insight. Terry is a former pastor of St. James Lutheran Church in Brunswick, Georgia and an early member of the Shaking Ray Levis performing group.




Times Free Press obit
Chattanooga Funeral Home obit

---
The Shaking Ray Levi Society is greatly saddened by the loss of Julian Ray Norwood on February 16, 2014, who was a co-founder and the first president of The Shaking Ray Levi Society.

Julian will be remembered for his remarkable energy and passion for the arts, generosity, and persistence to challenge the SRLS and others in meaningful, illuminating ways.
Times Free Press obit
Shawn Chapman Funeral Home obit
Funeral Service for Julian Norwood
Saturday, February 22, 2014
Visitation: 12 PM
Service: 1 PM
Shawn Chapman Funeral Home
2362 Highway 76
Chatsworth, GA 30705

---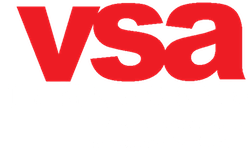 The work of the Shaking Ray Levi Society was praised in the latest VSA TN (Very Special Arts) newsletter:

"VSA Tennessee teaching artist, Bob Stagner, recently completed an artist residency at the Dawn School in Chattanooga involving studying the relationship between music and architecture. In this residency, the students first had to comprehend two art forms, then begin to understand advanced concepts for sound formation and structures, and build a vocabulary with a variety of percussion instruments. The students worked in groups with electronic devises and building models as well as with a variety of percussion instruments. The stories below are shared by the teaching artist with the permission of the students and their families:

Adeline is a 6th grader at Dawn School with severe depression and learning disabilities. She's a delicate, soft spoken young lady who rarely talks above a whisper and remains part of the woodwork in most classes. Our workshop included architectural city shapes and their sound wave counterparts. Adeline created wave forms using two Moog devices, one for constant sound, the other for tone manipulation: vibrato, tempo, rate, pitch, and frequency. The result was a dynamic shift in her mood as she turned each dial to a new setting to match our cityscape of over 15 models. Her smile showed pure joy as she retained the concept and gained control of understanding wave/sound shape and an architectural shape.

Victor is 6th grader at Dawn School with Autism. His speech therapist felt our project would be ideal to encourage speech. After our 1st week, it was clear he would retain the exercises and gain confidence. Victor's mother has remarked how excited her son was to be a valued group member. He has also shown more focus with tasks/lessons at home. Victor seemed very proud of new skills and has proved to be a strong class leader.

Funding provided by a grant through the VSA offices of the John F Kennedy Center for the Arts and the Tennessee Department of Education."

---
We at the Shaking Ray Levi Society are deeply saddened by the passing of Dennis Palmer, SRLS co-founder and artistic director for over 26 years, on February 15, 2013.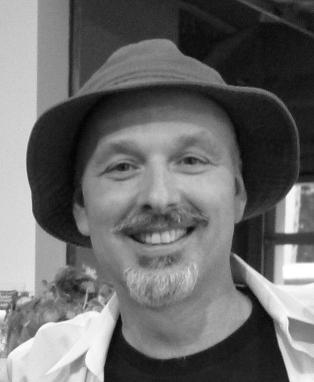 Chattanooga native Dennis Palmer, 55, was a beloved musician, visual artist, storyteller, educator, mentor, and devoted friend of many.

A singular vocalist and nontraditional musician, called "the world's most colorfully inventive synthesizer player" by Creative Loafing, he co-founded the acclaimed free improvisation group The Shaking Ray Levis with drummer Bob Stagner in 1986, which was the first American band to record an album for the legendary British label Incus Records. Palmer has performed internationally with collaborators including Derek Bailey, Steve Beresford, Reverend Howard Finster, David Greenberger, Col. Bruce Hampton, Shelley Hirsch, Frank Pahl, Roger Turner, and Davey Williams.

As a visual artist, Palmer has exhibited his paintings, silk-screened prints, and other unconventional artwork both locally and internationally in cities including London and Los Angeles, and he has designed many CD and record covers.

A leader in the arts community, Palmer promoted the ideas of improvisation and creativity in thought, performance, and visual art to students of all ages through his work with the Shaking Ray Levi Society and developed outreach programs for under-served populations including students with developmental, emotional, or physical disabilities. Palmer served as President of The Association for Visual Arts (AVA) and on the board of directors for Mark Making, and he taught art in Hamilton County schools.

When teaching children, Dennis would ask them about the last time they had a good feeling. In his own words: "Clap your hands once and put your hands over your heart and give that good feeling to yourself. Next is to clap your hands again and sound off and give that feeling to everybody within the room. The third thing is to clap your hands, sound off and give that feeling out off to the whole universe."

Dennis was an inspiration for many and a strong advocate of "living in the moment" and "doing the highest good for all" in the community and beyond.



Body tribute
Chattanooga Pulse tributes: one, two
Chattanoogan obit.
Creative Loafing tribute
Times Free Press tribute

Memorial Service for Dennis Palmer
Wednesday, February 20, 2013
Visitation: 2 to 4 PM
Service: 4 PM
Chattanooga Funeral Home, East Brainerd Chapel
8214 East Brainerd Road, Chattanooga, TN 37421
423-698-2541


---

The Shaking Ray Levis are featured in the latest issue of Signal to Noise magazine (issue #64, Fall 2012), gracing the cover (photography by Bob Wright) and interviewed by Chad Radford in a fascinating and provocative article.