---
Flying Fingers Productions and the Shaking Ray Levi Society present:
Matthew Shipp / Michael Bisio Duo

Thursday, March 26, 2015, 7:30 PM
Barking Legs Theater
1307 Dodds Ave
Chattanooga, TN 37404
$15 advance/door


Matthew Shipp is one of the most acclaimed jazz pianists of the past two decades, truly being one of the leading lights of a new generation of jazz giants. He has reached the holy grail of jazz in that he possesses a unique style that is all his own—and he's one of the few in jazz that can say so today.

Having recorded over 40 albums as a leader or co-leader, Shipp has created pioneering work with hip-hop artists DJ Spooky, Antipop Consortium, and El-P, and has collaborated with notables such as Roscoe Mitchell (Art Ensemble of Chicago), William Parker, David S. Ware, Jason Pierce (a.k.a. J Spaceman of Spacemen 3 and Spiritualized), and Spring Heel Jack.

"Mr. Shipp is finding success on his own terms," writes Nate Chinen of The New York Times. His diverse and independent body of work has earned him a reputation as "exciting and daring" (Will Layman, PopMatters), "entertaining and demanding in equal parts" (Gary Giddins, JazzTimes) and "one of the most talented players of this era" (Tad Hendrickson, Spinner). "Even a passing listen will tell you that he's smart," adds Michael J. West of the Washington City Paper. "Close attention reveals that he's exponentially smarter. Shipp is a musician of scholarship and precision, harmonic and otherwise."

Hear Shipp play an intimate, one-of-a-kind performance on Barking Legs Theater's 1916 Steinway grand piano.

"A true artist and visionary...the real thing" (Henry Rollins of Black Flag)

"A composer and improviser of the highest order" (Troy Collins, All About Jazz)

"A true American eccentric…at his best, he gets you to hear music in a different way: you're in the maze with him, sure enough, but there's no place you'd rather be." (Adam Shatz, The New York Times)
Michael Bisio has been a bassist for the Matthew Shipp Trio since 2009, invariably astounding audiences with the beauty of his tone and the intensity of his very personal musical language. His music has garnered 4 1/2 stars from DownBeat, and Jazz Times states his music "resonates with intelligence, emotional depth and probing virtuosity."
Journalist Paul DeBarros in Signal to Noise notes: "For years free improvisers have explored the tactile aspect of performance, in which the nature of the encounter between the player and the instrument becomes the subject of the music itself. Bisio is one of the few musicians that has managed to meld this high-concept sense of physicality with the soulful charge of jazz. His fiddle-high, scraped overtones create a tangled choir that is impossible to resist; his expressiveness with the bow is unmatched. Having whirled the listener into a transportive state, he gently shows them the way out..."
---
Flying Fingers Productions and the Shaking Ray Levi Society present:

Bill Orcutt
Bob Stagner

Monday, March 30, 2015, 7:30 PM


Barking Legs Theater
1307 Dodds Ave
Chattanooga, TN 37404
$10 advance/door

"

No one is playing acoustic guitar like Bill Orcutt right now. No one.

" - NPR (Lars Gotrich)



Born in Miami in the year of Cuban missile crisis and educated in Florida's finest institutions,

Bill Orcutt

is usually recognized as the co-founder of the band Harry Pussy. Formed in 1991 and featuring Orcutt on 4-string guitar—a practice carried over, developed, and refined from circumstantial adolescent experiments in working around absent strings—and Adris Hoyos on drums and vocals, with a second auxiliary guitarist added in in later years, the group's sound centered on its completely unhinged ferociousness. Within those furious eruptions, Harry Pussy drafted the blueprint—combining hardcore punk's brutish speed blended with the art school caterwaul of No Wave—for the next two decades of noise-rock. In five years, they toured of the US and Canada with the likes of Sonic Youth, Dead C, Charalambides and Pelt and produced over twenty different releases on record labels of varying degrees of accessibility, most regularly for the Philadelphia-based experimental music imprint, Siltbreeze.

Twenty years later, Bill Orcutt still only plays four strings, but now they are attached to a vintage acoustic Kay that has withstood enough damage and repair that it requires custom tuning to stay in one piece. Sometimes clanging and ominous, other times mournful and slight, strangely alienating, but simultaneously vulnerable and cathartic, his music is compared with equal frequency to avant-garde composers and rural bluesman.

In 2009, Bill's newly established Palilalia imprint released the "High Waisted" b/w "Big Ass Nails" single followed quickly by the first major statement of his resurgence,

A New Way To Pay Old Debts

. These initial transmissions provided the aesthetic foundation—unapologetically improvised, bare bones and situational—from which Orcutt's Kay's evolving sonic narrative continues to reveal itself in audible real-time.

2011 saw the release of Bill's most intense and varied full-length suite of music to date,

How The Thing Sings

(Edition Mego). The album maintains a clear connection to the guitarist's signature interrogation of his instrument up to this point, but also signals a new phase of cautiously employed conventional melody and song structure. With each recording and individual performance, Bill Orcutt continues to discover and invent a wholly unique sonic vernacular built around raw and tortured tone, ragged minimalism, and seemingly inexhaustible improvisational stamina.

"Quite awe-inspiring, and unlike anything else I can think of." - The Wire (Byron Coley)

"Anyone can admire the raw soul of his playing and the way he shoots out ideas in real-time, reacting so quickly it's as if he's creating a new language as he speaks it." - Pitchfork (Marc Masters)

Bob Stagner is the only artist to have ever performed with both Dolly Parton and Derek Bailey. A founding member of the Shaking Ray Levi Society and one half of the legendary duo the Shaking Ray Levis, Stagner has been an undeniable force for radical thought, perpetual creativity, and total improvisation. Percussionist, educator, and community leader, evidence of Stagner's indelible impact can be found throughout Chattanooga, the Mid-South, and beyond.
---
J. Zagers
Red Okra King
All Girl Chorus Line

Sunday, April 5, 2015, 8:00 PM


Mercy Junction at St. Andrews Center
1918 Union Ave, 2nd Floor
Chattanooga, TN 37404
$7 door

Performing at sundown, the magic kid JEFF ZAGERS smoothly navigates his full-length mazes with introverted determination, leading us by lantern through endless sectionals and segues; through the gateway points and ports of call. Sequenced surfaces are complicated by polished ravels of melody, harmony, noise, syncopation, plot-driven chord progressions, tone expression and color, electronic nerve, crime jazz scenery, mainstream minimalism, and a humble, vulnerable lyricism influenced by folk tradition and the Romantics. Sunset spectrum of sympathetic themes, ancient meditative innocence, mortal and supernatural, alienation, compassion, health and restlessness, crisp beauty and confinement.

The Red Okra King is everyone's favorite oracular and elusive geodesic gnome. An astral being and protector of the Southern Appalachian dream world-- bridging the gap between the opposing forces of Santa Claus and Cthulu. Last year, with the simultaneous aging/shrinking of Curly Shoulders, we have seen the emergence of Lovey Dovey; the latest proxy and ambassador of the Red Okra King. As any witness can attest to, each and every Red Okra King appearance is one that will not soon be forgotten. Step up to the rainbow wall and prepare yourself for a world of tattooed werewolves, baby-eating robots, and anthroposophical fairy-tales.

All Girl Chorus Line is a raconteur and sorceress of the highest order. Upon spinning a web of fractured guitar loops and drum machines, she delivers a jocular, mystifying, and inspired dance - frothing up personal tales of pain, pleasure, struggle, confusion and transcendence.


---
Flying Fingers Productions and the Shaking Ray Levi Society present:
Trevor Watts and Veryan Weston

Friday, April 10, 2015, 8:00 PM
Barking Legs Theater
1307 Dodds Ave
Chattanooga, TN 37404
$15 advance/door

For nearly half-a-century, British saxophonist Trevor Watts has been a trailblazing pioneer of free improvisation and has built a mighty reputation for having a bold, compelling voice on the sax. He co-founded the legendary Spontaneous Music Ensemble in the mid-'60s, which included other heavyweights such as Derek Bailey and Evan Parker, and has recorded for some of the most important contemporary music record labels, such as Emanem and ECM Records. Watts also formed the outfit Amalgam in the late '60s, exploring blends of jazz, improv, rock, and traditional music, and in the '80s, he established the Moiré Music ensemble, merging jazz and African music with an emphasis on rhythm. Among his collaborators are jazz giants such as Archie Shepp, Don Cherry, and Steve Lacy.

Music maverick Veryan Weston is a world-class improvising pianist and composer, demonstrating a rare talent for creating astounding, freely flowing, unexpected musical ideas, brimming with joy and energy. A prolific recording artist and collaborator, Weston has been active since the '70s and has worked with notables such as saxophonist Lol Coxhill, percussionist Eddie Prevost, and vocalist Phil Minton, and he has been involved with the London Jazz Composers' Orchestra.

Together, Watts and Weston explore the conversational nature of spontaneous music creation, and they have received glowing praise for their incredible, stunning duets, on both record and in live performances, from media outlets such as The Wire, All About Jazz, and Jazz Review. These are two veteran improvisers and virtuoso musicians at the height of their powers.

"Two giants of the improv scene...highly recommended" – All About Jazz
---
It is with our deepest sorrow at the Shaking Ray Levi Society that we have learned of the passing of Rev. Terry Fugate on February 13, 2015, who was the first treasurer of the Shaking Ray Levi Society and a co-founder.

We will have strong memories of Terry's infinite kindness, great musical talents, intelligence and rare insight. Terry is a former pastor of St. James Lutheran Church in Brunswick, Georgia and an early member of the Shaking Ray Levis performing group.
Times Free Press obit
Chattanooga Funeral Home obit

---
The Shaking Ray Levi Society is greatly saddened by the loss of Julian Ray Norwood on February 16, 2014, who was a co-founder and the first president of The Shaking Ray Levi Society.

Julian will be remembered for his remarkable energy and passion for the arts, generosity, and persistence to challenge the SRLS and others in meaningful, illuminating ways.
Times Free Press obit
Shawn Chapman Funeral Home obit
Funeral Service for Julian Norwood
Saturday, February 22, 2014
Visitation: 12 PM
Service: 1 PM
Shawn Chapman Funeral Home
2362 Highway 76
Chatsworth, GA 30705

---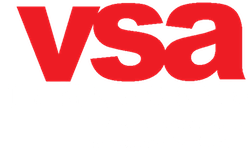 The work of the Shaking Ray Levi Society was praised in the latest VSA TN (Very Special Arts) newsletter:

"VSA Tennessee teaching artist, Bob Stagner, recently completed an artist residency at the Dawn School in Chattanooga involving studying the relationship between music and architecture. In this residency, the students first had to comprehend two art forms, then begin to understand advanced concepts for sound formation and structures, and build a vocabulary with a variety of percussion instruments. The students worked in groups with electronic devises and building models as well as with a variety of percussion instruments. The stories below are shared by the teaching artist with the permission of the students and their families:

Adeline is a 6th grader at Dawn School with severe depression and learning disabilities. She's a delicate, soft spoken young lady who rarely talks above a whisper and remains part of the woodwork in most classes. Our workshop included architectural city shapes and their sound wave counterparts. Adeline created wave forms using two Moog devices, one for constant sound, the other for tone manipulation: vibrato, tempo, rate, pitch, and frequency. The result was a dynamic shift in her mood as she turned each dial to a new setting to match our cityscape of over 15 models. Her smile showed pure joy as she retained the concept and gained control of understanding wave/sound shape and an architectural shape.

Victor is 6th grader at Dawn School with Autism. His speech therapist felt our project would be ideal to encourage speech. After our 1st week, it was clear he would retain the exercises and gain confidence. Victor's mother has remarked how excited her son was to be a valued group member. He has also shown more focus with tasks/lessons at home. Victor seemed very proud of new skills and has proved to be a strong class leader.

Funding provided by a grant through the VSA offices of the John F Kennedy Center for the Arts and the Tennessee Department of Education."

---
We at the Shaking Ray Levi Society are deeply saddened by the passing of Dennis Palmer, SRLS co-founder and artistic director for over 26 years, on February 15, 2013.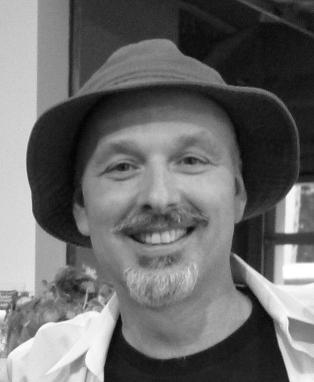 Chattanooga native Dennis Palmer, 55, was a beloved musician, visual artist, storyteller, educator, mentor, and devoted friend of many.

A singular vocalist and nontraditional musician, called "the world's most colorfully inventive synthesizer player" by Creative Loafing, he co-founded the acclaimed free improvisation group The Shaking Ray Levis with drummer Bob Stagner in 1986, which was the first American band to record an album for the legendary British label Incus Records. Palmer has performed internationally with collaborators including Derek Bailey, Steve Beresford, Reverend Howard Finster, David Greenberger, Col. Bruce Hampton, Shelley Hirsch, Frank Pahl, Roger Turner, and Davey Williams.

As a visual artist, Palmer has exhibited his paintings, silk-screened prints, and other unconventional artwork both locally and internationally in cities including London and Los Angeles, and he has designed many CD and record covers.

A leader in the arts community, Palmer promoted the ideas of improvisation and creativity in thought, performance, and visual art to students of all ages through his work with the Shaking Ray Levi Society and developed outreach programs for under-served populations including students with developmental, emotional, or physical disabilities. Palmer served as President of The Association for Visual Arts (AVA) and on the board of directors for Mark Making, and he taught art in Hamilton County schools.

When teaching children, Dennis would ask them about the last time they had a good feeling. In his own words: "Clap your hands once and put your hands over your heart and give that good feeling to yourself. Next is to clap your hands again and sound off and give that feeling to everybody within the room. The third thing is to clap your hands, sound off and give that feeling out off to the whole universe."

Dennis was an inspiration for many and a strong advocate of "living in the moment" and "doing the highest good for all" in the community and beyond.



Body tribute
Chattanooga Pulse tributes: one, two
Chattanoogan obit.
Creative Loafing tribute
Times Free Press tribute

Memorial Service for Dennis Palmer
Wednesday, February 20, 2013
Visitation: 2 to 4 PM
Service: 4 PM
Chattanooga Funeral Home, East Brainerd Chapel
8214 East Brainerd Road, Chattanooga, TN 37421
423-698-2541


---

The Shaking Ray Levis are featured in the latest issue of Signal to Noise magazine (issue #64, Fall 2012), gracing the cover (photography by Bob Wright) and interviewed by Chad Radford in a fascinating and provocative article.