NEWS:

David Greenberger talk and documentary screening at Barking Legs Theater, Oct. 19

"Milford Graves Full Mantis" documentary at Barking Legs Theater, Oct. 25

Wayne-O-Rama is now closed! It was open from Nov. 19, 2016 through Sept. 30, 2017. Designed by Emmy-winning artist Wayne White, it's a funhouse of Chattanooga history for all ages. Wayne-O-Rama is sponsored by See Rock City, Inc. and presented by The Shaking Ray Levi Society at the Tenn Arts space, with generous support from the Benwood Foundation, the Footprint Foundation, the Lyndhurst Foundation and the McKenzie Foundation.


Founded in 1986, the Shaking Ray Levi Society is a volunteer-run, 501(c)(3) non-profit arts education organization.

Make a tax-deductible donation to the SRLS using PayPal:



100% of your donation goes directly toward our outreach and project work.

"Friend" us on Facebook and Google+!

"Like" us on Facebook!

Check out our Store!

Watch our videos on YouTube!

The mission of the Shaking Ray Levi Society is to nurture and support music, film, and performance art that is challenging, non-traditional, and falls outside the mainstream, in order to help nourish the cultural growth of Chattanooga.

This is done by sponsoring shows by artists recognized on a national and international level, supporting original work by area musicians and filmmakers, and engaging the community through workshops and educational outreach programs.

"Only in our country are our children not receiving the benefits of the dynamic energies taking place in our culture and in the heritage of our culture and so, the work of the Shaking Ray Levi Society in my opinion is very important because they are seeking to provide an alternative to the marketplace dynamics." - composer, saxophonist and MacArthur fellowship recipient Anthony Braxton (video)

"SRLS is a very sound organization that has made a strong contribution to Chattanooga over the years" - Dr. Thomas Wolf, WolfBrown



The SRLS is an
ArtsBuild
Community Arts Partner.
NEWS AND UPCOMING EVENTS:
---
CoPAC and the Shaking Ray Levi Society present
David Greenberger: "A King in Milwaukee"

Friday, October 19, 2018, 8:00 pm
Barking Legs Theater
1307 Dodds Ave
Chattanooga, TN 37404
Free admission (donations welcome)

This evening will feature a screening of the 30-minute documentary "A King in Milwaukee" and a talk by artist David Greenberger about his current and future work, including an exciting new project featuring participants at Signal Centers in Chattanooga and the ensemble Prime Lens.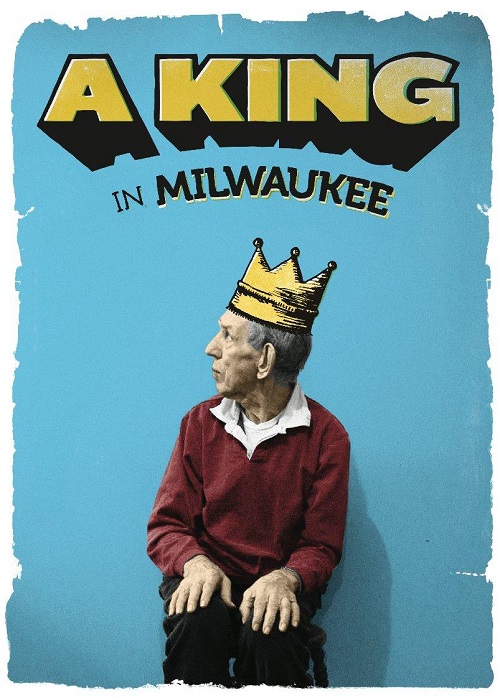 David Greenberger has been exploring the nature of conversation and unique, often ignored voices since 1979. Originally focused on aspects of aging, his work has grown to include individuals living outside of or on the fringes of much of society's awareness. These books, recordings and performances underscore the dignity in what can be ordinary or even fragmented stories and anecdotes—all rich with a conversational voice. He continues to be a keynote speaker at universities, museums and conferences on aging.

●

Subject of four documentary films
● Television guest on "Late Night with Conan O'Brien" and the PBS show "Life"
● Commentator for National Public Radio, including All Things Considered, Hearing Voices, This I Believe, and Lost & Found Sounds.
● TEDx Talk lecturer in 2010: "A Quarter-Million Forgotten Conversations"
● Coverage by The New York Times, Vanity Fair, The Village Voice and many others
● Creator of long-running publication The Duplex Planet, featured in Harvey and Eisner award winning artist and Oscar-nominated screenwriter Daniel Clowes' Eightball and Ghost World
● Author of four books and writer for Rolling Stone, Spin, Harper's, The Alt and many others
● Released over 20 CDs as a main performer and collaborated with Terry Adams (NRBQ), David Hidalgo & Louis Perez (Los Lobos), Robyn Hitchcock, Yo La Tengo, and many others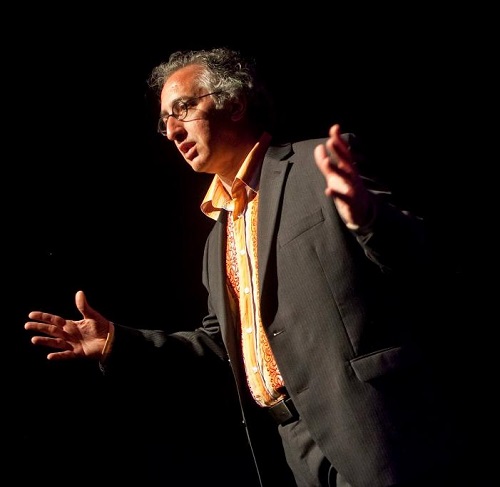 ---
CoPAC and the Shaking Ray Levi Society present
"Milford Graves Full Mantis" documentary screening

Thursday, October 25, 2018, 7:30 pm
Barking Legs Theater
1307 Dodds Ave
Chattanooga, TN 37404

MILFORD GRAVES FULL MANTIS is the first ever feature-length portrait of renowned percussionist Milford Graves, exploring his kaleidoscopic creativity and relentless curiosity.

Graves has performed internationally since 1964, both as a soloist and in ensembles with such legends as Albert Ayler, Giuseppi Logan and Sonny Sharrock. He is a founding pioneer of avant-garde jazz, and he remains one of the most influential living figures in the evolution of the form.

The film draws the viewer through the artist's lush garden and ornate home, into the martial arts dojo in his backyard and the laboratory in his basement - all of this just blocks from where he grew up in the housing projects of South Jamaica, Queens.

Graves tells stories of discovery, struggle and survival, ruminates on the essence of 'swing,' activates electronic stethoscopes in his basement lab to process the sound of his heart, and travels to Japan where he performs at a school for children with autism, igniting the student body into an ecstatic display of spontaneous collective energy.

Oscillating from present to past and weaving intimate glimpses of the artist's complex cosmology with blistering performances from around the globe, MILFORD GRAVES FULL MANTIS is cinema full of fluidity, polyrhythm and intensity, embodying the essence of Graves' music itself.



MILFORD GRAVES FULL MANTIS TRAILER from Full Mantis on Vimeo.



"This movie gives you, well, the man's heart, and it's a beautiful one."
- The New York Times
"As much a visual poem as it is a documentary." - Downbeat Magazine
"A sonic-visual ode to the ineffable magic of inspired and gracious living." - Thurston Moore (Sonic Youth)
---
---
---
The Shaking Ray Levi Society celebrates
thirty years
of extraordinary and challenging music and art in Chattanooga and beyond.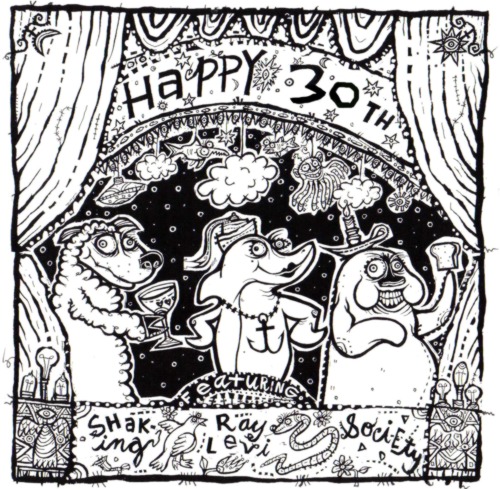 ---


It is with our deepest sorrow at the Shaking Ray Levi Society that we have learned of the passing of Rev. Terry Fugate on February 13, 2015, who was the first treasurer of the Shaking Ray Levi Society and a co-founder.

We will have strong memories of Terry's infinite kindness, great musical talents, intelligence and rare insight. Terry is a former pastor of St. James Lutheran Church in Brunswick, Georgia and an early member of the Shaking Ray Levis performing group.




Times Free Press obit
Chattanooga Funeral Home obit

---
The Shaking Ray Levi Society is greatly saddened by the loss of Julian Ray Norwood on February 16, 2014, who was a co-founder and the first president of The Shaking Ray Levi Society.

Julian will be remembered for his remarkable energy and passion for the arts, generosity, and persistence to challenge the SRLS and others in meaningful, illuminating ways.
Times Free Press obit
Shawn Chapman Funeral Home obit
Funeral Service for Julian Norwood
Saturday, February 22, 2014
Visitation: 12 PM
Service: 1 PM
Shawn Chapman Funeral Home
2362 Highway 76
Chatsworth, GA 30705

---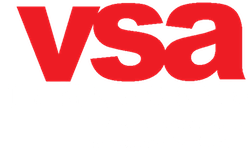 The work of the Shaking Ray Levi Society was praised in the latest VSA TN (Very Special Arts) newsletter:

"VSA Tennessee teaching artist, Bob Stagner, recently completed an artist residency at the Dawn School in Chattanooga involving studying the relationship between music and architecture. In this residency, the students first had to comprehend two art forms, then begin to understand advanced concepts for sound formation and structures, and build a vocabulary with a variety of percussion instruments. The students worked in groups with electronic devises and building models as well as with a variety of percussion instruments. The stories below are shared by the teaching artist with the permission of the students and their families:

Adeline is a 6th grader at Dawn School with severe depression and learning disabilities. She's a delicate, soft spoken young lady who rarely talks above a whisper and remains part of the woodwork in most classes. Our workshop included architectural city shapes and their sound wave counterparts. Adeline created wave forms using two Moog devices, one for constant sound, the other for tone manipulation: vibrato, tempo, rate, pitch, and frequency. The result was a dynamic shift in her mood as she turned each dial to a new setting to match our cityscape of over 15 models. Her smile showed pure joy as she retained the concept and gained control of understanding wave/sound shape and an architectural shape.

Victor is 6th grader at Dawn School with Autism. His speech therapist felt our project would be ideal to encourage speech. After our 1st week, it was clear he would retain the exercises and gain confidence. Victor's mother has remarked how excited her son was to be a valued group member. He has also shown more focus with tasks/lessons at home. Victor seemed very proud of new skills and has proved to be a strong class leader.

Funding provided by a grant through the VSA offices of the John F Kennedy Center for the Arts and the Tennessee Department of Education."

---
We at the Shaking Ray Levi Society are deeply saddened by the passing of Dennis Palmer, SRLS co-founder and artistic director for over 26 years, on February 15, 2013.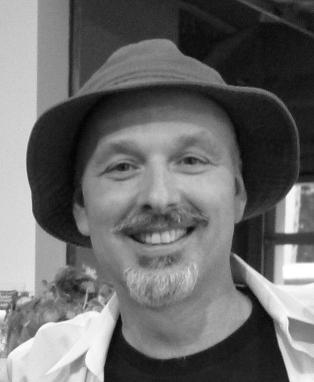 Chattanooga native Dennis Palmer, 55, was a beloved musician, visual artist, storyteller, educator, mentor, and devoted friend of many.

A singular vocalist and nontraditional musician, called "the world's most colorfully inventive synthesizer player" by Creative Loafing, he co-founded the acclaimed free improvisation group The Shaking Ray Levis with drummer Bob Stagner in 1986, which was the first American band to record an album for the legendary British label Incus Records. Palmer has performed internationally with collaborators including Derek Bailey, Steve Beresford, Reverend Howard Finster, David Greenberger, Col. Bruce Hampton, Shelley Hirsch, Frank Pahl, Roger Turner, and Davey Williams.

As a visual artist, Palmer has exhibited his paintings, silk-screened prints, and other unconventional artwork both locally and internationally in cities including London and Los Angeles, and he has designed many CD and record covers.

A leader in the arts community, Palmer promoted the ideas of improvisation and creativity in thought, performance, and visual art to students of all ages through his work with the Shaking Ray Levi Society and developed outreach programs for under-served populations including students with developmental, emotional, or physical disabilities. Palmer served as President of The Association for Visual Arts (AVA) and on the board of directors for Mark Making, and he taught art in Hamilton County schools.

When teaching children, Dennis would ask them about the last time they had a good feeling. In his own words: "Clap your hands once and put your hands over your heart and give that good feeling to yourself. Next is to clap your hands again and sound off and give that feeling to everybody within the room. The third thing is to clap your hands, sound off and give that feeling out off to the whole universe."

Dennis was an inspiration for many and a strong advocate of "living in the moment" and "doing the highest good for all" in the community and beyond.



Body tribute
Chattanooga Pulse tributes: one, two
Chattanoogan obit.
Creative Loafing tribute
Times Free Press tribute

Memorial Service for Dennis Palmer
Wednesday, February 20, 2013
Visitation: 2 to 4 PM
Service: 4 PM
Chattanooga Funeral Home, East Brainerd Chapel
8214 East Brainerd Road, Chattanooga, TN 37421
423-698-2541


---

The Shaking Ray Levis are featured in the latest issue of Signal to Noise magazine (issue #64, Fall 2012), gracing the cover (photography by Bob Wright) and interviewed by Chad Radford in a fascinating and provocative article.