CoPAC and the Shaking Ray Levi Society present

Wendy Eisenberg
Shane Parish
with special guests Evan Lipson and Bob Stagner

Thursday, August 8, 7:30 pm

Barking Legs Theater
1307 Dodds Ave
Chattanooga, TN 37404
$15 ($10 for ages 25 and under) at door

Guitarists Wendy Eisenberg and Shane Parish, "two fast-rising stars of the current crop of accomplished avant-garde guitar maestros" (S. Victor Aaron, Something Else), lead a dynamic evening of innovative solos and duets, plus a special opening set from the duo of iconoclastic double bassist Evan Lipson and percussionist Bob Stagner (Shaking Ray Levis), book readings about music and creativity from Eisenberg and Parish and an artist question/answer session.

Set 1: Evan Lipson (double bass) and Bob Stagner (drums) duo
Set 2: Wendy Eisenberg (guitar) solo
Set 3: Shane Parish (guitar) solo
Set 4: Wendy Eisenberg and Shane Parish duo
Music followed by a book reading from Eisenberg and Parish and Q/A

Wendy Eisenberg and Shane Parish are two sides of the same wishbone. Both inventive, spiny guitarists with deep roots in all genres, both veterans of critically acclaimed experimental rock bands, both published in "Arcana VIII: Musicians on Music," edited by John Zorn (2017). They only just met in March 2018, while Wendy was on tour in Asheville. Hours after meeting, they recorded "Nervous Systems," a collection of radical standard-tuning guitar improvisations that explode the capacity of the instrument to accommodate fingers, pushing harmolodic boundaries, and displaying an uncanny psychic interplay that seems to evidence the fatefulness of this encounter.

As an acoustic soloist, Shane Parish creatively interprets and deconstructs folk music and jazz tunes, plays original cutting-edge poly-rhythmic and contrapuntal works, and transforms the instrument, via preparations and detuning, into a mini-percussion ensemble, banging out pulsating rhythmic trances reminiscent of John Cage's prepared solo piano works. Parish is also known as the guitarist for the celebrated, intense avant-rock band Ahleuchatistas. Parish's 2016 collection of folk interpretations Undertaker Please Drive Slow (Tzadik Records) was described by composer John Zorn as "reminiscent of John Fahey and Robbie Basho, at times of John Cage and Morton Feldman, Shane uses these beautiful songs as launching pads for his creative flights of fancy, at times boiling them down to their very essence. A spiritual project that will keep you riveted from first note to last."

"Shane Parish is one of the most interesting new guitar voices to come out of the country blues tradition of Mississippi John Hurt, Lightin Hopkins… via John Fahey, and the folkie fingerpickers….this recording finds Parish standing at the cross-roads between playing the country blues and… deconstructing? Devolving? Destroying?…them. Some of the miniatures are stunning, haunted by an Anton Webern-like economy. Check it out!" — Marc Ribot

Wendy Eisenberg is an improvising guitarist, banjo-player, vocalist and poet. Using the languages of free jazz, new music, metal and art song, her music challenges the representational and technical demands placed on a guitar and a banjo in contemporary music. She has two solo careers: improviser/composer, and songwriter. Both Wendy's album Its Shape Is Your Touch and the album from her trio The Machinic Unconscious with Ches Smith and Trevor Dunn made Billboard's Critic's Choice Top Ten Jazz Records 2018 year end list, and received features and attention from NPR and National Sawdust. Her acclaimed band Birthing Hips was described by NPR as "brainy, noisy punk based in sonic adventure, technical mastery, and rejection of the status quo," and Eisenberg has created soundtrack work for the scientific projects of MIT Media Lab fellow and scientist-artist Ani Liu.

"She can play with the scattershot ferocity of a cobra striking the neck of her 1989 Japanese Jazzmaster, or as contemplative and meandering as an acoustic instrumental plucked by a fireplace inside an old Upstate, NY hostel. And with two fantastic albums, former Birthing Hips guitarist Wendy Eisenberg emphasizes both sides of her style. " — Ron Hart, Billboard

"Dizzily complex configurations of starburst harmonics and frantically negotiated counterpoint" - Bill Meyer, Chicago Reader, on Eisenberg and Parish's Nervous Systems

Bob Stagner has been a percussionist, teacher, speaker, and leader in arts advocacy for thirty years. He co-founded the duo the Shaking Ray Levis, as well as the Shaking Ray Levi Society, an arts education organization that supports emerging artists in performance, visual art, and film. Stagner is the Southeast director of the Rhythmic Arts Project providing music workshops for people with disabilities. He has performed and recorded with a wide range of musicians, including Derek Bailey, Rev. Howard Finster, Wayne White, Bob Dorough, Vassar Clements, June Carter Cash, Tony Oxley, Fred Frith, Amy Denio, Shelley Hirsch, Col. Bruce Hampton, John Zorn, and Roger Alan Wade (with whom he tours regularly).

Evan Lipson tours with Roughhousing (featuring Jack Wright and Zach Darrup). Past units include Normal Love, Satanized, Wrest, Dynamite Club, Psychotic Quartet, Femme Tops, and the Weasel Walter Trio. He has collaborated in performance and on recordings with, among others, Susan Alcorn, Mick Barr, Kath Bloom, Peter Evans, David Grubbs, Col. Bruce Hampton, Mary Halvorson, Konk Pack, Byard Lancaster, Pauline Oliveros, Jessica Pavone, Ruins (Yoshida Tatsuya), Shaking Ray Levis, Veryan Weston, Wolter Wierbos, Davey Williams, and Nate Wooley.

Facebook event


---
CoPAC and the Shaking Ray Levi Society present
Duet for Theremin and Lap Steel
Ann Law
Beth Markham Herring
Thursday, September 5, 7:30 pm
Barking Legs Theater
1307 Dodds Ave
Chattanooga, TN 37404

This unique evening will feature the mesmerizing sounds of Duet for Theremin and Lap Steel accompanied by dancers Ann Law and Beth Markham Herring.

Duet for Theremin and Lap Steel creates a combination of sounds from two non-fixed-pitch instruments and laptops in an improv environment with a disregard for traditional styles and a penchant for creating rich, compelling textures. Over the duo's twelve-year existence, they've toured extensively in the U.S. and also in Europe, released four CDs and have played notable events including the Big Ears Festival in Knoxville, TN, EtherFest in Asheville, NC, the Electro-Music Festival, WhoFest, the City Skies Festival and the Improvisor Festival.

"The name of this Atlanta duo implies a proper classical recital, a rigid formality. But Scott Burland (Theremin) and Frank Schultz (lap steel) don't do scripted, improvising not so much distinct sounds as evolving eddies of sound, vapors of tones that develop and transform gracefully. Hypnotic pulses and dreamy drones weave together to form a kaleidoscope of sounds and moods, ambient clouds and swooning collages that are as much about texture as they are timbre, like a long-lost soundtrack to a deep-sea documentary." - P. Wall, Columbia Free Times
---
---
---
The Shaking Ray Levi Society celebrates
thirty years
of extraordinary and challenging music and art in Chattanooga and beyond.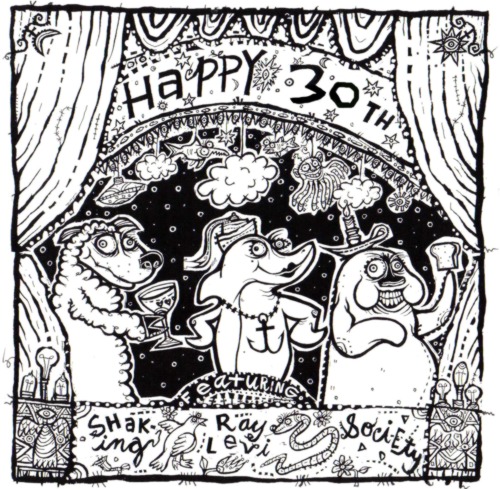 ---


It is with our deepest sorrow at the Shaking Ray Levi Society that we have learned of the passing of Rev. Terry Fugate on February 13, 2015, who was the first treasurer of the Shaking Ray Levi Society and a co-founder.

We will have strong memories of Terry's infinite kindness, great musical talents, intelligence and rare insight. Terry is a former pastor of St. James Lutheran Church in Brunswick, Georgia and an early member of the Shaking Ray Levis performing group.




Times Free Press obit
Chattanooga Funeral Home obit

---
The Shaking Ray Levi Society is greatly saddened by the loss of Julian Ray Norwood on February 16, 2014, who was a co-founder and the first president of The Shaking Ray Levi Society.

Julian will be remembered for his remarkable energy and passion for the arts, generosity, and persistence to challenge the SRLS and others in meaningful, illuminating ways.
Times Free Press obit
Shawn Chapman Funeral Home obit
Funeral Service for Julian Norwood
Saturday, February 22, 2014
Visitation: 12 PM
Service: 1 PM
Shawn Chapman Funeral Home
2362 Highway 76
Chatsworth, GA 30705

---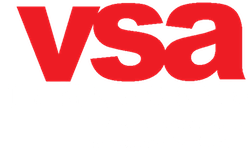 The work of the Shaking Ray Levi Society was praised in the latest VSA TN (Very Special Arts) newsletter:

"VSA Tennessee teaching artist, Bob Stagner, recently completed an artist residency at the Dawn School in Chattanooga involving studying the relationship between music and architecture. In this residency, the students first had to comprehend two art forms, then begin to understand advanced concepts for sound formation and structures, and build a vocabulary with a variety of percussion instruments. The students worked in groups with electronic devises and building models as well as with a variety of percussion instruments. The stories below are shared by the teaching artist with the permission of the students and their families:

Adeline is a 6th grader at Dawn School with severe depression and learning disabilities. She's a delicate, soft spoken young lady who rarely talks above a whisper and remains part of the woodwork in most classes. Our workshop included architectural city shapes and their sound wave counterparts. Adeline created wave forms using two Moog devices, one for constant sound, the other for tone manipulation: vibrato, tempo, rate, pitch, and frequency. The result was a dynamic shift in her mood as she turned each dial to a new setting to match our cityscape of over 15 models. Her smile showed pure joy as she retained the concept and gained control of understanding wave/sound shape and an architectural shape.

Victor is 6th grader at Dawn School with Autism. His speech therapist felt our project would be ideal to encourage speech. After our 1st week, it was clear he would retain the exercises and gain confidence. Victor's mother has remarked how excited her son was to be a valued group member. He has also shown more focus with tasks/lessons at home. Victor seemed very proud of new skills and has proved to be a strong class leader.

Funding provided by a grant through the VSA offices of the John F Kennedy Center for the Arts and the Tennessee Department of Education."

---
We at the Shaking Ray Levi Society are deeply saddened by the passing of Dennis Palmer, SRLS co-founder and artistic director for over 26 years, on February 15, 2013.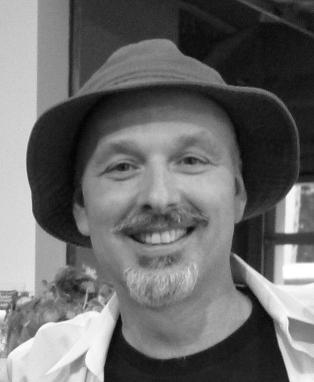 Chattanooga native Dennis Palmer, 55, was a beloved musician, visual artist, storyteller, educator, mentor, and devoted friend of many.

A singular vocalist and nontraditional musician, called "the world's most colorfully inventive synthesizer player" by Creative Loafing, he co-founded the acclaimed free improvisation group The Shaking Ray Levis with drummer Bob Stagner in 1986, which was the first American band to record an album for the legendary British label Incus Records. Palmer has performed internationally with collaborators including Derek Bailey, Steve Beresford, Reverend Howard Finster, David Greenberger, Col. Bruce Hampton, Shelley Hirsch, Frank Pahl, Roger Turner, and Davey Williams.

As a visual artist, Palmer has exhibited his paintings, silk-screened prints, and other unconventional artwork both locally and internationally in cities including London and Los Angeles, and he has designed many CD and record covers.

A leader in the arts community, Palmer promoted the ideas of improvisation and creativity in thought, performance, and visual art to students of all ages through his work with the Shaking Ray Levi Society and developed outreach programs for under-served populations including students with developmental, emotional, or physical disabilities. Palmer served as President of The Association for Visual Arts (AVA) and on the board of directors for Mark Making, and he taught art in Hamilton County schools.

When teaching children, Dennis would ask them about the last time they had a good feeling. In his own words: "Clap your hands once and put your hands over your heart and give that good feeling to yourself. Next is to clap your hands again and sound off and give that feeling to everybody within the room. The third thing is to clap your hands, sound off and give that feeling out off to the whole universe."

Dennis was an inspiration for many and a strong advocate of "living in the moment" and "doing the highest good for all" in the community and beyond.



Body tribute
Chattanooga Pulse tributes: one, two
Chattanoogan obit.
Creative Loafing tribute
Times Free Press tribute

Memorial Service for Dennis Palmer
Wednesday, February 20, 2013
Visitation: 2 to 4 PM
Service: 4 PM
Chattanooga Funeral Home, East Brainerd Chapel
8214 East Brainerd Road, Chattanooga, TN 37421
423-698-2541


---

The Shaking Ray Levis are featured in the latest issue of Signal to Noise magazine (issue #64, Fall 2012), gracing the cover (photography by Bob Wright) and interviewed by Chad Radford in a fascinating and provocative article.