CoPAC and the Shaking Ray Levi Society present
Skeeter Shelton's Spectrum 2 with Joel Peterson



Wednesday, January 24, 2018, 7:00 pm
Barking Legs Theater
1307 Dodds Ave
Chattanooga, TN 37404
Free admission

Called "one of the great unsung saxophonists in Free Jazz," Skeeter Shelton will bring his fiery, relentlessly creative playing from Detroit to Chattanooga with his duo Spectrum 2 featuring double bassist Joel Peterson, for a rare performance that is free and open to the public as part of Barking Legs' popular "Jazz in the Lounge" weekly series.

Spectrum 2 is a unique take on the vanguard jazz of the last century—updated for today, but distinct from the overly cerebral vibe that has come to dominate so much contemporary creative music. Spectrum 2 opts instead to emphasize "the cry" of jazz, along with elements of Detroit-style soul jazz and extended techniques of the avant-garde. The roots of this duo go back several years and ensembles; both musicians were mentored by saxophonist Faruq Z. Bey of the legendary group Griot Galaxy, starting at points separated by three decades. Besides performing together with Bey and other members of Detroit's jazz and creative music scene, Shelton and Peterson have two ensembles with Bay-area pianist Thollem McDonas: Soar Trio and the large band BoxDeserter—both of which have recordings on Edge Tone Records.

The son of drummer and AACM charter-member Ajaramu (formerly Joe Shelton), Skeeter Shelton grew up around many of his father's bandmates: Sonny Stitt, Gene Ammons, Roscoe Mitchell, Joseph Jarman, Fred Anderson and, Ajaramu's long-time love interest, Amina Claudine Meyers. As he got older, Shelton studied with jazz's first serious harpist, Dorothy Ashby, and legendary organist Lyman Woodard. He's been a member of Hakim Jami's Street Band, The Vizitors, The Northwoods Improvisers, Kindred / The Faruq Z. Bey Quartet, The US Army Band and Joe Tex's group. He has performed with Fred Anderson, Hamid Drake, Han Bennink, and especially fellow wind player Michael Carey; Shelton has also recorded with James Blood Ulmer, Hakim Jami, and Dushun Mosley.

Joel Peterson is a multi-instrumentalist and composer who works in a wide range of musical fields. In jazz and improvised music, he has performed with Han Bennink, Marshall Allen, Kenneth Green, Salim Washington, Elliott Sharp, Jeff Marx, Steve Cohn, Tatsuya Nakatani and Jack Wright. His chamber music has been performed by members of The Detroit Symphony Orchestra, The Detroit Opera Theater and New Music Detroit. Peterson has performed folkloric and international music with his group Immigrant Suns, the Nigerian Afrobeat group Odu and in collaboration with various diaspora communities in Detroit, especially Detroit's large Arabic population. He's also a founding member of several groups that blur genre lines: Scavenger Quartet (with Frank Pahl), Xen Harmonic Gamelan, Viands and Chatoyant (with James Baljo of Wolf Eyes, Marko Novachcoff and Matthew Smith). Other collaborations include work with Rhys Chatham, Amy Denio, Damo Suzuki, Eugene Chadbourne, Gino Robair and many others.

Facebook event

Barking Legs Theater website listing

Chattanooga Pulse article


---
CoPAC and the Shaking Ray Levi Society present
ROVA Saxophone Quartet

Monday, March 19, 2018, 7:30 pm
Barking Legs Theater
1307 Dodds Ave
Chattanooga, TN 37404
$20 advance/$25 door/$10 students (door)

Celebrating its 40th year, Rova Saxophone Quartet explores the synthesis of composition and collective improvisation, creating exciting, genre-bending music that challenges and inspires.

Rova is one of the longest-standing groups in the music movement that has its roots in post-bop, free jazz, avant-rock, and 20th century new music, and draws inspiration from the visual arts and from the traditional and popular music styles of Africa, Asia, Europe and the United States.

In noting Rova's innovative role in developing the all-saxophone ensemble as "a regular and conceptually wide-ranging unit," The Penguin Guide to Jazz calls its music "a teeming cosmos of saxophone sounds" created by "deliberately eschewing conventional notions about swing [and] prodding at the boundaries of sound and space..." Likewise Jazz: The Rough Guide notes, "Highly inventive, eclectic and willing to experiment, Rova [is] arguably the most exciting of the saxophone quartets to emerge in the format's late '70s boom."

Inspired by a broad spectrum of musical influences - from Charles Ives, Edgard Varese, Olivier Messiaen, Iannis Xenakis and Morton Feldman to The Art Ensemble of Chicago, John Coltrane, Anthony Braxton, Steve Lacy, Cecil Taylor, Sun Ra and Ornette Coleman - Rova began, in 1978, writing new material, touring, and recording, including early collaborations with such like-minded colleagues as guitarists Henry Kaiser and Fred Frith, and saxophonist John Zorn. Also in its early years, Rova shared the stage in collaborations with fellow San Francisco based trailblazers Kronos Quartet and Margaret Jenkins Dance Company. A 1983 tour of the USSR and accompanying PBS documentary highlighted the first five years of Rova's existence.

In 1985, the Rova Saxophone Quartet incorporated as the not-for-profit organization Rova:Arts. Founding member Andrew Voigt left Rova in August 1988 and was replaced by Steve Adams. Otherwise, the personnel - Larry Ochs, Jon Raskin and Bruce Ackley - has remained the same throughout the years, giving the group a consistency and sensitivity that has enabled its ever-evolving and highly nuanced explorations into new musical territory.



Facebook event

---
Virtual Balboa
Tryezz

featuring projected visuals from TAPECANVAS
+ DJ Lil Current Year

Tuesday, March 20, 2018, 8:00 pm
Barley
235 E. M.L. King Blvd.
Chattanooga, TN 37402
$7-10 door (sliding scale)

Keyboardist TRYEZZ (Jonathan Fowlkes) calls his style of music "Scenic Groove," a mix of jazz, funk and dance music intended to take listeners to amazing and incredible places straight out of his imagination and dreams. Born and raised in Chattanooga, Tryezz delivers scenic grooves from the Scenic City as a tireless independent artist who has self-released numerous works. Tryezz has licensed his music for shows across the world, including the Finnish television show "Magnus ja Petski" and the video series "Yak Like We Do" featuring urban dancers from South Korea, Japan and the U.S.A.

The new face-ripping trio VIRTUAL BALBOA is comprised of three formidable improvising musicians: percussionist Ben Bennett, guitarist Zach Darrup and bassist Evan Lipson.

Philadelphia-based percussionist Ben Bennett's boyish, unassuming appearance provides no hints to the astounding, iconoclastic creativity within, fueled by a desire to get the most varied and visceral array of sounds from the simplest of instruments. Using a wide assortment of drums, cymbals, tubes, pieces of metal and various found objects, Bennett not only strikes them but also uses friction and his own lungs to gently coax or violently wrench unusual and unfamiliar sounds from them. Within the last few years, Bennett has gained international notoriety for his series of "Sitting and Smiling" Internet videos, which feature him sitting without moving for four-hour blocks of time, bearing an enormous grin on his face. These 283 videos (and counting) have cumulatively garnered over three million views from people in over 200 countries and have been the subject of articles in The Atlantic, Vice and many other media outlets. Bennett is also a performance artist, spoken-word artist, sculptor and skilled urban forager.

Zach Darrup is an improvising guitarist currently living in Philadelphia. During his early teenage years in the rural coal region of Pennsylvania a strange boy appeared like an angel, carrying a large cd booklet of wild musics of all sorts. This chance meeting at a pizza shop, plus tumultuous relationships with his home turf, school teachers, and other agents of law and rule enforcement led Zach to drop out and skip town, devoting himself to following music wherever it would take him--somewhere else. His techniques are informed by the musical possibilities of film language, jovial mockery and mimicry of plants, animals, and audience members, thoughtful room listening, word play, colors, and culinary experiments.

Evan Lipson (b. 1981) has operated as a musician since adolescence, intuitively seeking the liminal zones in which intellect and instinct, history and myth, and creative and destructive force intersect. Drawn towards aberrant perspectives at an early age, his formative experiences were primarily rooted in extreme and often discordant forms of rock, free improvisation, modernist composition, jazz, outsider pop, soundtracks, noise, and electronic music. Lipson has written music for several films, as well as a new collaboration with Duplex Planet-creator David Greenberger and Bob Stagner of the Shaking Ray Levis. Past units include Normal Love, Satanized, Dynamite Club, Femme Tops, Psychotic Quartet, and the Weasel Walter Trio. Lipson has performed throughout North America, as well as Brazil, Taiwan and Japan. His music has been released on several imprints including SKiN GRAFT, UgEXPLODE, High Two, Public Eyesore, Badmaster, Caminante, New Atlantis and Damage Rituals.



Facebook event
---
CoPAC and the Shaking Ray Levi Society present
Gyan Riley



Tuesday, April 3, 2018, 7:30 pm
Barking Legs Theater
1307 Dodds Ave
Chattanooga, TN 37404
$15 advance/door

Gyan Riley won his first guitar in a raffle when he was 12 years old. Shortly after learning all of the songs in his cassette collection by ear, he became the first full-scholarship graduate guitar student at the San Francisco Conservatory. Gyan's diverse work now focuses on his own compositions, improvisation, and contemporary classical repertoire. Gyan has been commissioned by the Kronos Quartet, New Music USA, the Carnegie Hall Corporation, the American Composers Forum, and the New York Guitar Festival. He has performed with Zakir Hussain, Lou Reed, John Zorn, the Kronos Quartet, Lee Ranaldo (of Sonic Youth), Iva Bittova, Julian Lage, the Bang-On-A-Can All-Stars, Bryce Dessner, Nico Muhly, Secret Chiefs 3, the San Francisco Symphony, the Philadelphia Chamber Orchestra, and his father, the composer/pianist/vocalist Terry Riley.

Various tours have taken him throughout Europe, Canada, Latin America, Asia, and the US, both as a soloist and in various ensembles. Gyan resides in New York City and frequently performs with the duo Probosci, the trio Eviyan, the electric guitar quartet Dither, guitarist Julian Lage, and his father Terry Riley. Terry and Gyan recently scored a new film by writer/director Francois Girard (The Red Violin) entitled "Hochelaga, Terre des Âmes" that premiered at the 2017 Toronto Film Festival and was recently selected as Canada's pick for best foreign language film category at the 2018 Oscars. Gyan has five solo CD titles and many ensemble/collaborative recordings, most recently released on National Sawdust Tracks and Tzadik Records in New York.


"Beautiful and enigmatic...
an alluringly intimate vibe created from the first note."
-The New York Times

"Gyan Riley is a one-man American-music machine, amicably ranging across the fields of jazz, world music, and post-minimalism."
-The New Yorker

---
CoPAC and the Shaking Ray Levi Society present
Domino Ensemble: "Purple Ego"

Sunday, April 8, 2018, 7:30 pm
Barking Legs Theater
1307 Dodds Ave
Chattanooga, TN 37404
$15 advance/door, $10 students (door)


The Knoxville-based Domino Ensemble is a multifaceted ensemble exclusively dedicated to the promotion, performance and commission of new music. The group will offer a selection of original works that transit a path between jazz, Argentine tango and contemporary music. The repertoire will include works that involve real-time electronics and a great deal of improvisation.

After recording the material for the upcoming release of "Purple Ego" at the Powell Recital Hall, the Domino Ensemble will be performing at the Barking Legs Theater, in Chattanooga on April 8th, 7:30 PM. In its original quartet format, the ensemble will feature: Mark Boling (guitar), Keith Brown (drums), Jon Hamar (double bass) and Jorge Variego (clarinets and compositions).

Jorge Variego (Founder Director of Domino Ensemble) was born in Rosario, Argentina. He is a former Fulbright Scholar and is currently on the Music Theory/Composition faculty at the University of Tennessee, Knoxville. Actively involved with technology in sound and music, Jorge has been a pioneer in the field of interactive computer music, having created and performed a great deal of works for clarinet and electronics in the US, Europe and South America. He participated in many international music festivals such as MATA, SEAMUS, EMS, Sonoimagenes, Holland Festival, Festival de Jazz de Vigo, Via Stellae, ICMC and can be heard on many CDs, including his most recent solo releases Necessity (Albany-2010) and Regress (CMMAS-2013).

During the summer of 2012, he was resident artist at the CMMAS, in Mexico, were he recorded the material for his CD Regress, fully dedicated to new music for clarinet and electronic media by Argentine composers. In June 2013, he was resident artist at the Visby Centre for Composers, in Sweden, where he composed a new work commissioned by the Berner Musikkollegium. In July 2014 he premiered a new work for bass clarinet and orchestra commissioned by the Symphonic Orchestra of Rosario, in Argentina. Most recently, he presented new works in Switzerland, Spain, and the Netherlands. He received honorable mention in the American Prize in composition and was finalist in the SIME Electroacoustic Music Composition Competition. He is also the founder director of the UT Electroacoustic Ensemble, a student group dedicated to free improvisation with electronic media, co-director of the UT Contemporary Music Festival, and co-directed the 2016 Nacusa-SCI Snapshot conferences at UT.
---



The Shaking Ray Levi Society, Signal Centers and TRAP present




TRAP South Training Workshop



Tuesday through Thursday, April 10-12, 2018, from 10 a.m. to noon each day
Signal Centers
109 North Germantown Road
Chattanooga, TN 37411 (Google Maps link)
$100 prepaid workshop fee

The Rhythmic Arts Project (TRAP) South Training Workshop is a 3-day conference for educators, facilitators and parents to learn the basics of the TRAP curriculum, that uses rhythm and a multi-sensory approach to bring the joy of music into a teaching environment to enhance the lives of people with various disabilities, including developmental and physical disabilities.

WHO might be interested in this?
People who work in schools (or do homeschooling), hospitals and facilities for those with disabilities of all kinds and who want to apply some of the TRAP curriculum basics in those settings. People who are curious about pursuing this fulfilling work further and want an introduction to the TRAP curriculum.




This workshop was made possible by a grant from

ArtsBuild

.

---

CoPAC and the Shaking Ray Levi Society present
Duet for Theremin and Lap Steel
with special guests Todd Rush, Ann Law, Beth Markham Herring and Tom Landis

Saturday, August 4, 7:00 pm
Barking Legs Theater
1307 Dodds Ave
Chattanooga, TN 37404
$10 advance/door, $5 students

This unique evening will feature an astounding variety of sensory explorations, including the mesmerizing sounds of Duet for Theremin and Lap Steel accompanied by dancers Ann Law and Beth Markham Herring along with stunning new work from Atlanta filmmaker Robbie Land, the improvisational guitarist Todd Rush, highlights from the 30-year-old Shaking Ray Levi Society/WUTC radio show "Outside Pleasures" archives introduced by storyteller Tom Landis, and a Theremin demonstration/Q&A.

7 pm: Inside 'Outside Pleasures' (in the lounge)
8 pm: Music/Film/Dance (in the theater)

Duet for Theremin and Lap Steel creates a combination of sounds from two non-fixed-pitch instruments and laptops in an improv environment with a disregard for traditional styles and a penchant for creating rich, compelling textures. Over the duo's twelve-year existence, they've toured extensively in the U.S. and also in Europe, released four CDs and have played notable events including the Big Ears Festival in Knoxville, TN, EtherFest in Asheville, NC, the Electro-Music Festival, WhoFest, the City Skies Festival and the Improvisor Festival.

"The name of this Atlanta duo implies a proper classical recital, a rigid formality. But Scott Burland (Theremin) and Frank Schultz (lap steel) don't do scripted, improvising not so much distinct sounds as evolving eddies of sound, vapors of tones that develop and transform gracefully. Hypnotic pulses and dreamy drones weave together to form a kaleidoscope of sounds and moods, ambient clouds and swooning collages that are as much about texture as they are timbre, like a long-lost soundtrack to a deep-sea documentary." - P. Wall, Columbia Free Times

Guitarist and visual artist Todd Rush is a recent transplant to Chattanooga, who also performs under the moniker Deathrushsoundz. He creates evocative solo electric guitar pieces in the realm of sound collage, with elements of drone, American primitive, found-sound, noise and prepared guitar.

Thirty years ago, the Shaking Ray Levi Society and WUTC unleashed the weekly live radio show "Outside Pleasures," featuring an overflowing bounty of adventurous and unusual music rarely heard on Chattanooga airwaves. Combined with instant storytelling and sonic improvisations performed on the air, Outside Pleasures expressed an offbeat sense of humor and a thirst for new sounds.

With its name taking inspiration from guitarist Henry Kaiser's album "Outside Pleasure," the show's 8-year run ended in 1995. While many episodes are lost, some of them were archived to cassette tape, and a project is underway to preserve these archives with new digital transfers. In an event (included with admission) we're calling "Inside 'Outside Pleasures,'" some of these priceless moments of improvisation, often featuring the late Shaking Ray Levis member Dennis Palmer and storyteller extraordinaire Tom Landis, will be heard publicly for the first time in nearly three decades.

DUET FOR THEREMIN AND LAP STEEL LINKS:
Website: https://www.duetonline.net/
Creative Loafing interview: https://creativeloafing.com/content-307540-Music-of-the-moment
Bandcamp: https://dftals.bandcamp.com/

Facebook event



---


CoPAC and the Shaking Ray Levi Society present
Holland Hopson: banjo, voice, electronics

Sunday, October 7, 2018, 7:30 pm
Barking Legs Theater
1307 Dodds Ave
Chattanooga, TN 37404
$9 advance/door

A banjo player and composer for the 21st century, Holland Hopson draws upon his Alabama roots and melds traditional old-time clawhammer banjo technique with live, interactive electronics. His performances and recordings have been praised by publications including The New York Times and The Wire, and he has been called "a must-see performer" and a "musical treasure" by Metroland.

This extraordinary multi-media showcase will bridge the gap between traditional folk and modern technology with Hopson's unique take on Appalachian music, enhanced with live, improvisational dancing from local performers and vivid, abstract video created by Hopson himself.

After the performance, Holland will give a Q&A and demonstration of his one-of-a-kind custom-made banjo, equipped with pressure sensors, Arduino microcontrollers, photoresistors and more, which will inspire musicians, instrument inventors and people of all ages in the maker community.

As an instrumentalist, Hopson performs on clawhammer banjo, soprano saxophone and electronics. He has held residencies at the Atlantic Center for the Arts, Florida; STEIM, Amsterdam; Experimental Music Studios, Krakow and Katowice, Poland; Sonic Arts Research Studio, Vancouver, Canada; LEMURPlex, Brooklyn; and Harvestworks Digital Media Arts, New York where he developed a sound installation based on Marcel Duchamp's sculpture, With Hidden Noise.

An avid phonographer, Holland has recorded sounds on five continents and in over a dozen countries. Holland's latest solo recording is Post & Beam, a collection of traditional and original songs arranged for banjo and live electronics. The Albany Times-Union called Post & Beam "a haunting, often mesmerizing album of old songs and new sounds."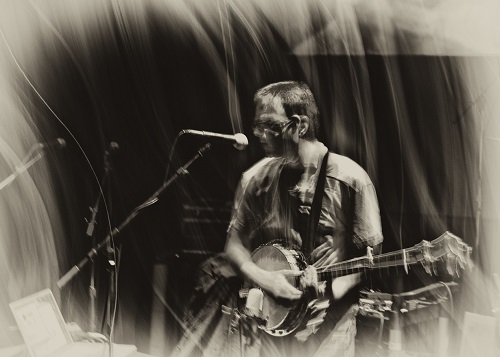 ---
CoPAC and the Shaking Ray Levi Society present
David Greenberger: "A King in Milwaukee"

Thursday, October 18, 2018, 7:30 pm
Barking Legs Theater
1307 Dodds Ave
Chattanooga, TN 37404
Free admission (donations welcome)

This evening will feature a screening of the 30-minute documentary "A King in Milwaukee" and a talk by artist David Greenberger about his current and future work, including an exciting new project featuring participants at Signal Centers in Chattanooga and the ensemble Prime Lens.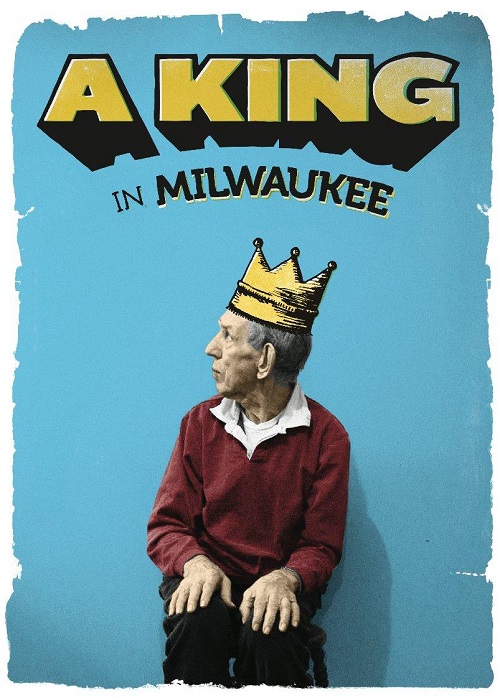 David Greenberger has been exploring the nature of conversation and unique, often ignored voices since 1979. Originally focused on aspects of aging, his work has grown to include individuals living outside of or on the fringes of much of society's awareness. These books, recordings and performances underscore the dignity in what can be ordinary or even fragmented stories and anecdotes—all rich with a conversational voice. He continues to be a keynote speaker at universities, museums and conferences on aging.

●

Subject of four documentary films
● Television guest on "Late Night with Conan O'Brien" and the PBS show "Life"
● Commentator for National Public Radio, including All Things Considered, Hearing Voices, This I Believe, and Lost & Found Sounds.
● TEDx Talk lecturer in 2010: "A Quarter-Million Forgotten Conversations"
● Coverage by The New York Times, Vanity Fair, The Village Voice and many others
● Creator of long-running publication The Duplex Planet, featured in Harvey and Eisner award winning artist and Oscar-nominated screenwriter Daniel Clowes' Eightball and Ghost World
● Author of four books and writer for Rolling Stone, Spin, Harper's, The Alt and many others
● Released over 20 CDs as a main performer and collaborated with Terry Adams (NRBQ), David Hidalgo & Louis Perez (Los Lobos), Robyn Hitchcock, Yo La Tengo, and many others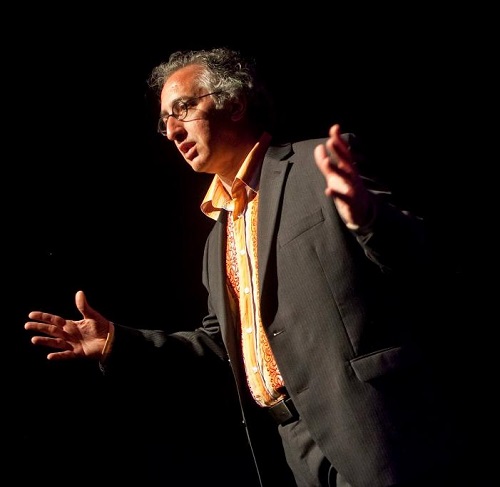 ---
CoPAC and the Shaking Ray Levi Society present
"Milford Graves Full Mantis" documentary screening

Thursday, October 25, 2018, 7:30 pm
Barking Legs Theater
1307 Dodds Ave
Chattanooga, TN 37404
$10 door/advance
Click here to order advance tickets

MILFORD GRAVES FULL MANTIS is the first ever feature-length portrait of renowned percussionist Milford Graves, exploring his kaleidoscopic creativity and relentless curiosity.

Graves has performed internationally since 1964, both as a soloist and in ensembles with such legends as Albert Ayler, Giuseppi Logan and Sonny Sharrock. He is a founding pioneer of avant-garde jazz, and he remains one of the most influential living figures in the evolution of the form.

The film draws the viewer through the artist's lush garden and ornate home, into the martial arts dojo in his backyard and the laboratory in his basement - all of this just blocks from where he grew up in the housing projects of South Jamaica, Queens.

Graves tells stories of discovery, struggle and survival, ruminates on the essence of 'swing,' activates electronic stethoscopes in his basement lab to process the sound of his heart, and travels to Japan where he performs at a school for children with autism, igniting the student body into an ecstatic display of spontaneous collective energy.

Oscillating from present to past and weaving intimate glimpses of the artist's complex cosmology with blistering performances from around the globe, MILFORD GRAVES FULL MANTIS is cinema full of fluidity, polyrhythm and intensity, embodying the essence of Graves' music itself.



MILFORD GRAVES FULL MANTIS TRAILER from Full Mantis on Vimeo.



"One of the best jazz documentaries ever assembled…a singular viewing experience." - Byron Coley, The Wire

"This movie gives you, well, the man's heart, and it's a beautiful one."
- The New York Times
"As much a visual poem as it is a documentary." - Downbeat Magazine
"A sonic-visual ode to the ineffable magic of inspired and gracious living." - Thurston Moore (Sonic Youth)


Facebook event
---
CoPAC and the Shaking Ray Levi Society present
Thollem McDonas: "Electric Confluence" and solo piano

Thursday, December 6, 2018, 7:30 pm
Barking Legs Theater
1307 Dodds Ave
Chattanooga, TN 37404
$10 at the door

One of the most fiercely original keyboard performers on the planet, Thollem McDonas has been called "an intense and virtuosic keyboardist" by TimeOut New York and "an astounding pianist who understands the huge scope of the instrument" by the celebrated composer Terry Riley.

Returning to Barking Legs Theater, Thollem's performance will feature two sets of music and an artist talkback for one admission price. The first set features "Electric Confluence," which is inspired by both naturally occurring sounds as well as the myriad cultures that exist on this continent. Integrating the eclectic sonic experiences from his life long travels, Thollem's comprovisations explore an infinite palette of sounds and possibilities. His electric set will be accompanied by ACVilla's creative video documentation of art in public spaces around this country. The evening will also feature a second set of solo piano improvisations, on the theater's beautiful Steinway grand piano.

Thollem is a perpetually traveling pianist, keyboardist, composer, improviser, singer-songwriter, activist, author and teacher who delves into the furthest reaches and sub-genres of post-classical, free jazz, noise, punk, dance and film. He's spent his life skirting and erasing the edges of boundaries musically, culturally, geographically. His work is ever-changing, evolving and responding to the times and his experiences, both as a soloist and in collaboration with hundreds of artists across idioms and disciplines. Thollem's known internationally as an acoustic piano player in the free jazz and post-classical worlds, as a soloist as well as the lead vocalist for the Italian agit-punk band Tsigoti and as an electronic keyboardist through a multitude of projects including Technicolor Grey Zone with a series of international filmmakers.

Thollem was born and raised in the San Francisco Bay Area, studying the standard classical piano repertoire, composing and improvising since he was a child, absorbing the myriad of sounds of his culturally diverse upbringing. After dedicating his 20s to grassroots political activism, he refocused his attention on a breadth of musics that incorporate his myriad experiences and curiosities. In this last decade alone, he has played well over 1,000 concerts throughout N. America and Europe as a soloist and in collaboration with other musicians, dancers, and filmmakers. As leader or co-leader, he has released over 60 albums in that span on 21 different vanguard labels to international critical acclaim.

A brief cross section of Thollem's many collaborators include William Parker, Pauline Oliveros, Nels Cline, Mike Watt, Yuka C Honda and Rob Mazurek. He is the founding director of Estamos Ensemble, a Mexican-American cross border ensemble for musical exchange as well as a published author about art, politics and his travels in The Anthology of Essays On Deep Listening, Full Moon Magazine (Prague) and First American Art Magazine.



Thollem Recording at Skywalker Sound Studios from Silver Ochre on Vimeo.
"Thollem's keyboard flights unleash cascades of notes of seemingly impossible velocity and no matter where he goes tonally, it always seems right, fresh and satisfying. He should be on everyone's listening list who appreciates great piano music. As an improviser, he inhabits a world uniquely his own, rhythmically, harmonically and formally."
- Terry Riley
Thollem on Bandcamp
Facebook event